N.E.R.D. makes a huge comeback
Hang on for a minute...we're trying to find some more stories you might like.
Popular band N.E.R.D. started November off with a brand new single titled "Lemon." The track, which features Rihanna, released with a visual that initially excited music fans for their appearance at Complex Con in Long Beach.
N.E.R.D. teased fans with posters around the L.A. area prior to the release of their new track.
"Lemon" is a bouncy upbeat banger that fans of Williams and Hugo are familiar with. It features verses from Williams and the track also receives some help from band member Shay Haley. But the stand out moment on this track comes from Rihanna's contribution.
The instrumental switches up around the middle of the track, effectively giving Rihanna room to drop the verse originally written by Williams. The band released a version without Rihanna, but a number of people prefer her feature. Rihanna's rap verse explodes off the track and sounds excellent.
"What stands out the most is the beat. It is very different from any other music out right now, especially in mainstream music," said Warren Kabiling, co-host of the SFSU radio show The Collective. "I think the Rihanna feature is very well done and also surprising. I think she really made the song stand out…what was most surprising was her rapping, something she doesn't do too often and she killed it on her feature"
The Hip-hop/Funk/Alternative Rock outfit made up of Pharrell Williams, producer Chad Hugo, and vocalist Shay Haley headlined the 2017 Complex Con on Saturday. The group  also released a collaborative "Training Performance Gear" collection with Adidas.
Shirts, hoodies, jackets, backpacks, tights, sports bras, pants, shorts, socks and caps make up the collection that came in seven different colors of what looks like a large camouflage inspired pattern. What also got fans excited was the very limited edition pair of Adidas Hu NMD's.
The limited sneaker featured a black knitted upper with the right shoe reading,"Y.O.U." and the left reading "N.E.R.D." The band's classic Brain logo created by Shepard Fairey of Obey graces the heel tab and the insole.
"I got to actually take a look but I didn't get a chance to shop inside. Lines were just too crazy" said Complex Con goer Ian Juntilla. "Roughly the waits [sic] were about 40 minutes to one hour, according to people who I've asked. Pharrell actually popped in one of the booths and had people surrounding the Adidas booth – all the way until people were reaching the booths near it."
Pieces from the rare collaboration collection between the band and the three stripe brand are being resold for double, even triple the price they were sold for retail. This only adds to the hype for their upcoming new album called "No_One Ever Really Dies" that was premiered during Complex Con on Saturday. A star studded track list revealed features from some of music's best; Gucci Mane, Future, M.I.A., Rihanna, Kendrick Lamar and Ed Sheeran to name a few.
"Pharrell and N.E.R.D. just push the genre of rap/hip-hop/pop (as always) with this song and I'm excited to wait and see what they do with the rest of the album" said Dj Val Aquino.
Keep an eye out to see if any lucky DVC students scored pieces from the band's rare Adidas collection and be ready for the new album "No_One Ever Really Dies" when it drops soon.

About the Writer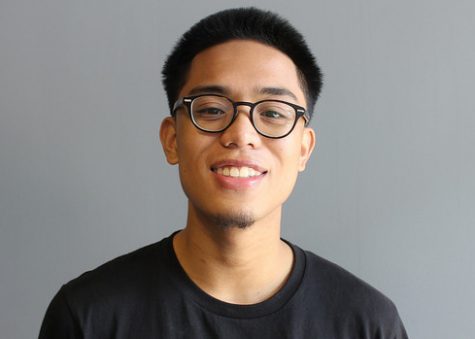 Matthew Asilo, Staff member