Spring break on a shoestring
Hang on for a minute...we're trying to find some more stories you might like.
In college, spring break is clichéd as the time for everyone to book a flight, pack their bags and get ready to party the week away.
While this seems like a marvelous way to spend the week it isn't real.
Being a college student is already a full-time job so when it comes to a week-long getaway what one needs is money and lots of it.
Most college students put loads of money into getting an education so a fun spring break getaway may seem close to impossible.
The key then to having a fun and memorable week does not lie in needing a lot of money.
These are four fun places to go and things to do over the break that don't require traveling very far and won't break the bank.
If someone is looking for a place to go to detach from the outside world and the world of social media, Yosemite is the place for that.
Yosemite National Park is known as a beautiful place to be in nature and to go hiking.
The steps to take to make sure your visit is a success are: first to check the weather, second to plan for hiking by bringing food and water and wearing the appropriate clothes and third to take in the moments that nature shows.
If someone wants to go live the beach life during spring break, then Santa Cruz is the place for you.
Santa Cruz is known for the whole beach vibe that many people look for when they envision the ideal spring break.
One final reason why Santa Cruz can turn into the perfect beach day is the boardwalk.
According to the Santa Cruz Beach Boardwalk's official website an all-day ride wristband costs only $39.95.
To enjoy a fun day in the sun, it only costs a little bit of money for a memorable beach day.
Typically spring break is thought of as a break away from school however just because we as college students get one week off that does not mean we can not learn a little something.
One fun place to learn something about our state can be Sacramento especially Old Sacramento.
One reason why Sacramento can be a fun idea for spring break is that it is our state's capital.
Old Sacramento is known as an attraction because there are fantastic places to eat and excellent shopping.
More importantly, spending the day in Old Sacramento is like walking back in time and it is a chance to learn some things about the town's history.
The fourth and final place resides in the heart of the Bay Area, San Francisco.
There is no shortage of things to do in San Francisco.
One of the reasons to go to San Francisco is to go to the piers and see animals that we do not see in our everyday life.
Of course, there is the Golden Gate Bridge that is the symbol of the Bay Area and San Francisco itself.
The final reason why San Francisco is a fantastic place to spend a day is that it has Alcatraz Island.
According to Alcatraz Island's official website, a day tour costs only $46 and for the brave of heart, the night tour costs $53.
Having a memorable spring break does not mean that we as college students have to spend more money to have a fun week.

About the Writer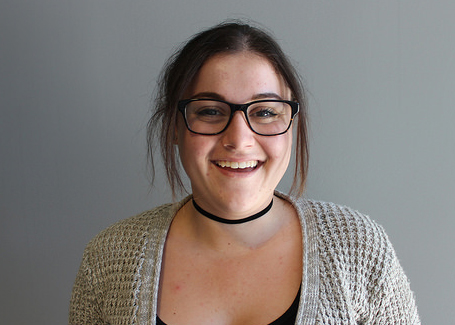 Deandra Procassini, Staff member