Which gym membership should DVC students buy?
Between fitness groups, apps and meal plans, being in shape is all the rage right now. Besides showing all of your Instagram followers you are keeping up with today's trends, being fit has numerous benefits to your looks, health and mental wellness.
This article features four gyms to help Diablo Valley College students find the best fit!

Fitness 19 has the cheapest plans of the featured gyms. There are multiple locations in the East Bay and prices vary slightly based on location.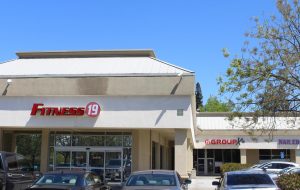 The closest location is at Dana Plaza Shopping Center in Concord. They offer four different memberships you can sign up for.
A monthly rate of $7.99 is the cheapest plan available. This membership grants you full access to the Concord Fitness 19 location, but only for three days a week.

A $12.99 monthly membership grants access every day of the week, but doesn't include any classes or allow you in any other locations.

$16.99 a month gives you access to classes, unlimited visits to the gym and access to other non-premium locations.
If you want access to the premium locations it costs $22.99 monthly.

Initiation varies from $46.98 to $79.98, depending on the plan you are purchasing.

Fitness 19 does not have any "wet rooms," like a sauna, steam room, pool or shower, therefore it is the perfect gym for the minimalist. By paying a cheaper price you are accepting a more simple gym.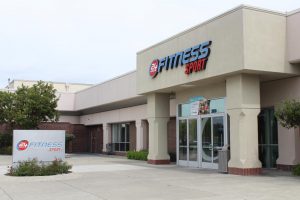 The next featured gym is 24 Hour Fitness. The closest location is at Sunvalley Mall, less than one mile from the Pleasant Hill campus. 
The cheapest option offered is the "Sport," which gives you access to all "Sport" gyms, which includes the Concord location. If you commit to a 12-month membership, the initiation costs $14.99 and the monthly membership costs you $29.99. A month-to-month membership features a $29.99 initiation fee and $34.99 a month.
To access the "Super Sport" gyms, it will cost you slightly more. There are nearby locations in Walnut Creek and San Ramon.
The main difference between the two gyms is the "Super Sport" is larger and offers towel service and basketball courts.
"Super Sport" membership also gives access to all of their different gyms. Initiations fees stay the same, but you pay more monthly. For a 12-month commitment, you pay $44.99 a month, for no monthly commitment you pay $49.99.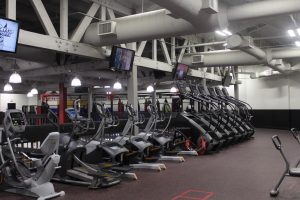 All "Sport" and "Super Sport" gyms have a sauna, steam room, pool and classes so you receive great amenities at a reasonable price.
24 Hour Fitness is perfect for the busy bee.
UFC Gym is for the fighter in you. It is located nearby the Pleasant Hill campus and features lots of different martial arts equipment and classes.

The cheapest membership available is the "Fitness." It is $186 dollars to get started and costs $44 a month. You can only access the Concord location and attend group fitness classes, not combat or their signature style.
If you would like to be able to access all the classes at UFC Gym the "Ultimate" membership is for you. This membership will cost you $29 to $79 a month, based on how much you pay for initiation. Initiation ranges from $200 to $706.

To access all previous benefits and be allowed in any UFC Gym, you need a "Champion" membership. For this membership, you can pay a $296 initiation fee and $99 a month or a $764 initiation fee and $58 a month.
The Concord UFC Gym also makes an effort to work with students by offering discount incentives. If you cannot afford such a large initial payment, they can accept what you have the first day and take the rest within 60 days.
UFC Gym doesn't feature a pool, but does have a sauna, steam room, fighting octagon and smoothie bar. The gym does charge an annual fee of $49.99 that starts three months into your membership and yearly after that.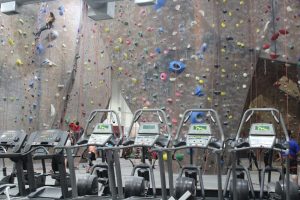 Diablo Rock Gym is for the adventurer. It is not just a gym, but also a place to indoor rock climb, go bouldering and do CrossFit. It has a sauna, steam room, fitness classes and daily passes for your friends.
This gym offers student memberships! The normal initiation fee of $100 is cut in half for students, and you pay $71 a month, instead of $81 a month.
Don't let finding the right gym be stressful!
Remember, if you want to expand your fitness beyond gym equipment, UFC Gym or Diablo Rock Gym is the way to go. If you are on a budget and don't care about extra amenities, Fitness 19 is the gym for you. For the traveler and social butterfly, 24 Hour Fitness is the best place to call home.