Faculty
Hang on for a minute...we're trying to find some more stories you might like.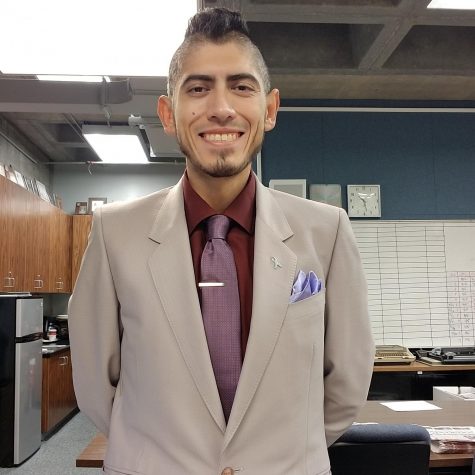 Fernando Gallo is the adviser to the DVC Inquirer and Ink Magazine. He joined Diablo Valley College in 2015, and teaches Newswriting, Multimedia Reporting and Mass Media of Communication. He has degrees from Sacramento State and the UC Berkeley Graduate School of Journalism, and has been a freelance journalist for 12 years. He previously covered crime and public health for the Lodi News-Sentinel, and has freelanced with the Associated Press, Sacramento Bee, San Francisco Chronicle and Capital Public Radio. He has occasionally worked in social media marketing and business blogging, but prefers the noisy chatter of a newsroom. He also teaches at Los Medanos College and San Francisco State University.
Fernando succeeds long-time adviser Mary Mazzocco, who retired in December 2018.
Donna Smith teaches Mass Media of Communication and English classes at Diablo Valley College and Los Medanos College.
Jon Rochmis teaches Mass Media of Communication. He has degrees from UC Berkeley and University of San Francisco. He has worked for the Oakland Tribune, SFGate, Wired and Harding Marketing. He also teaches at City College of San Francisco.