International students struggle to make friends
Chinese exchange student Xian Sheng Sheng wants more American friends. In fact, after living in the United States for nearly a year, just one would be nice.
"It's hard because we talk in class, but never outside of school," Xian said.
According to Xian, most Chinese students won't even attempt to make American friends.
"Chinese prefer to circle themselves and not make new friends," she said. "The Chinese I've been friends with only want to make other Chinese friends."
But for Xian, this is not necessarily because of an unwillingness on the part of American students, but because Chinese students themselves feel the American-Chinese culture gap is too vast to bridge.
"We grew up in a different culture, with different topics of discussion," Chinese exchange student Zhang Xian Yu said. "I cannot connect with the emotions of Americans if we talk about our personal lives."
Zhang also feels language is one of the problems.
"After school I just want to speak my own language and not think about grammar," she said.
With a recent influx of Chinese exchange students into the U.S.–194,029 enrolled in American Universities in 2011 and 2012, according to the Institute of International Education–these divisions have been noticed on campuses nationwide.
The Journal of International and Intercultural communication reports that 40 percent of international students had no close American friends, a rate that was especially high among Chinese and East Asian students.
"The natural tendency is to stay in a group–it's comfortable," Sally Conover, Director of the International Education Center (IEC), said. "A majority-minority issue also comes into play. If there's a large enough group they tend to stay together."
According to the DVC International Admissions Office, the highest number of DVC's international students are from East Asian countries, with 561 students from China, 332 from Korea, and 238 from Indonesia last semester.
But do Americans make the effort?
"American students won't typically take the first steps in befriending and international student, often because they don't know whether or not that person is an international student," Mark Isham, a counselor at the DVC International Admissions Office, said.
American student Eric Lofquist admits, "I have nothing to say to them, no reason to talk to them, because there are so many things, but mainly, I can't speak their language."
The Student Union, a Voice of America blog formed by international students from universities around the country, conducted an online poll asking whether Americans make an effort to befriend international students.
More than 40 percent of the American students surveyed said they do make a special effort, but more than 50 percent of international students surveyed said Americans make no effort at all.
Regardless, both the IEC and the International Admissions Office are aware the difficulties international students experience when trying to make American friends.
The IEC, located across the street from DVC, offers courses in American culture and intensive english, as well as volunteer opportunities and homestays.
"A large part of our program is to help students acculturate in the country," Conover said.
On the rare occasion international students ask Isham about making local friends, he suggests that international students join clubs that don't include students from their respective countries.
"I think DVC provides enough opportunities for international students to have an active social life and make friends with people from all sorts of backgrounds," Isham said. "But ultimately it's the individual international student's responsibility to take the first steps."
Steven Albert, an Indonesian exchange student, did exactly this. He joined Enactus and met American student Mitch Kwok. They've had a growing friendship since, spending time together outside of school, most recently at Great America and a haunted house.
"It started with business club," Kwok said. "But we got closer, and now I get to learn about their culture. It's very interesting."
About the Contributor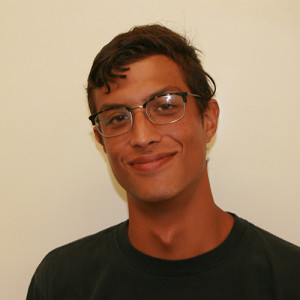 Julian Mark, Inquirer Staff