CarMax approved for construction in Diablo Valley Plaza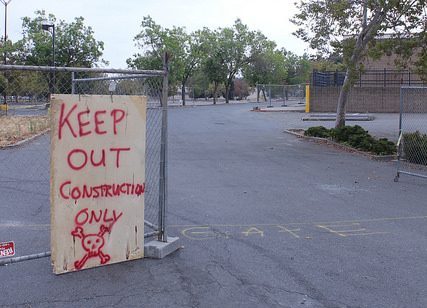 Hang on for a minute...we're trying to find some more stories you might like.
Pleasant Hill city officials approved a plan to begin construction on a CarMax in the Diablo Valley Plaza.
The Diablo Valley Plaza, which used to house Kmart and McDonald's, has been vacant for sometime now and has caused concern to city officials due to the amount of criminal activity the area has brought and the waste of space the property takes up.
The CarMax project is set to cost approximately $29 million and employ around 155 people, according to an East Bay Times article by Lisa P. White. 
In a letter presented by Chrisanne Knox, DVC's director of marketing and communications, and DVC's interim president Ted Wieden regarding the construction of the CarMax, Wieden, said, "the college does not have a strong preference as to the developer or potential tenant of the site, but the college strongly supports an expeditious development of the abandoned site to reduce criminal activity." Wieden also commented that from his knowledge of the area the most common form of criminal activity in the area is "vagrancy," or better known commonly as people living homeless.
"As opposed to a series of vacant buildings," Wieden said, "I would say that any commercial development would be positive."
Besides the positive of reduced criminal activity in the plaza, there has been call for concern about the project. DVC students have voiced their concerns that with a CarMax across the street, school traffic will only get worse.
Alex Barrera, a nursing student at DVC, said "I think its kinda dumb," in regards to the CarMax being built. "Traffic will be way worse, there's already too many people as it is."
Another student, finance major Bryant Johnson, said "it's a good and bad thing." Johnson went on to discuss how the revenue brought in from the CarMax will better the town commercially, but "students will have to manage their time better," in order to beat the traffic around campus.
Ted Wieden addressed the negative impact the project may have on traffic stating, "a CarMax will generate more traffic than a series of vacant buildings.  However, in comparison to general commercial and/or retail, it is my understanding from the City of Pleasant Hill that CarMax will generate significantly less traffic."