4CD student trustee Jessica Cisneros elected to state board
Hang on for a minute...we're trying to find some more stories you might like.
Diablo Valley College student Jessica Cisneros was recently elected to the student trustee of the Community College League of California.
She will sit on a board of 21 trustees that meets five times a year to address and make decisions regarding policy for the state's community colleges.
Cisnero's term on the statewide board will last a year and began in August. At the district level, Cisneros only has an advisory vote. That isn't the case at the state level though, there she has a consequential vote and at the discretion of another trustee, access to closed door sessions.
The state trustee board will address a range of issues impacting California community colleges this year. Issues like DACA students and their parents, international students, community colleges getting rid of math and English placement tests and a completely online college.
A number of district and statewide trustees affirmed the importance of the student perspective on their respective boards.
"To create the change that students want, it's big to vocalize what the students want," Cisernos said. "Sometimes we feel like we don't have the power to change it."
With her interest in policy and education, Cisneros may be the ideal candidate. A political science major, Cisneros interned with the Mae Torlakson campaign for state legislature and worked closely with the Young Democrats of Contra Costa County. She is a leader in the Puenta program and was an officer for the Latino Student Alliance.
President of the state trustee board Ann Ransford said, "Jessica is uniquely qualified and already has offered ideas that will advance the student agenda."
Her district board of trustee colleagues are impressed with her. Secretary John E. Marquez said, "Her election to the California College Trustee Board as a student trustee is a clear reflection of her preparation and outgoing demeanor."
"Jessica is a values and goal-driven individual, and I expect I'll be reading about her accomplishments for years to come," said the CEO and president of the California Community College League Larry Galizio.
Cisneros said the statewide trustee position was intimidating but, "I let my passion and the students lead me."
The California Community College trustee board meets again in November.

About the Writer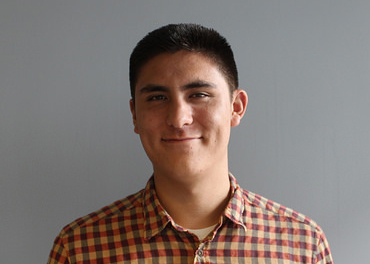 Danny Yoeono, Senior staff member
Senior staff member, fall 2017. Staff member, spring 2017.