DVC students stand with undocumented community against ICE raids
As the local vs. federal government struggle surrounding Immigration and Customs Enforcement (ICE) reaches a fever pitch, the sustained unease and anger in the undocumented immigrant community reached a public crescendo alongside Monument Blvd in Concord.
Following a weekend in which ICE arrested over 150 individuals in raids across the Bay Area, DVC students and faculty took a stand alongside the larger undocumented community on the busy street in Concord on Feb. 28th to show support for those who feel unsettled by the agency's presence in Contra Costa County.
To march organizer and member of the Contra Costa County Immigrant Alliance Tony Bravo, the show of support for the undocumented community is crucial to feel safe. "I myself, am undocumented, so this directly affects me and my family. And I can say that without fear because I know that my community is here to back me up," said Bravo.
DVC students from many international backgrounds also fed off of the support from the local area.
The current conversation surrounding immigration is charged with emotion and tension, and international students here at DVC are experiencing this at a heightened level.
Benedictus Jovan, President of DVC's International Student Club said, "it's very nice to get an assurance, especially from the DVC Staff and Administrators, that we actually are safe here. At least for the remainder of our study here, we're going to be safe."
Nayely Jauregui, DVC student and president of DVC's Women of Color Association, is a Deferred Action for Childhood Arrivals recipient, having been in the U.S. since she was 2 years old.
To her, the ICE raids are another step backwards in the struggle for what she wants for herself and her fellow DACA recipients.
"Our end goal here is to get ICE out of our communities and just have peace. After that, it's just to keep striving for a clean DREAM Act," said Jauregui. "It's a slap in the face from the government to allow me to come out of a shadow just to push me back into one."
While Jauregui was frustrated with the federal government she felt the protest had a positive effect on her and her community.
"I felt very supported, because Monument is a highly undocumented and impacted community. So a lot of people driving by may have been undocumented themselves or have family who are undocumented," said Jauregui. "I'm around people who also believe the same thing I believe in, justice for immigrants and equality."
For those worried about their future or those of their family members, the Contra Costa County Office of the Public Defender recently helped put together Stand Together Contra Costa to provide a 24/7 hotline to offer legal help to immigrants and report ICE raids.
Joseline Gonzalez, the coordinator of StandTogetherCoCo, elaborated on its purpose saying, "it's an immigrant legal service and a rapid response deportation defense network in Contra Costa. It ensures that all Contra Costa County residents receive due process under the law, including qualified legal representation if they are detained."
Their hotline is (925) 900-5151 and their website is standtogethercontracosta.org.
About the Contributor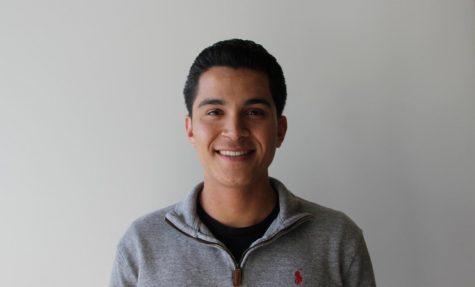 Tyler Skolnick, Staff member
Staff member, spring 2018.