Revamped Safety Monitor Program Gaining Traction
Hang on for a minute...we're trying to find some more stories you might like.
The Diablo Valley College Safety Committee, a group which was only re-formed last year, met to discuss headway displayed by the revamped safety monitor program this past Monday.
In response to a question about the former safety monitor program, co-chair Lisa Martin, a senior administrative secretary, said budget cuts slashed funding for the program by 52 percent in 2010, forcing the money that was left to be allocated for student services.

The program, which hadn't been in use for years due to educational budget cuts across the state, has progressed steadily since their first official training. Co-chair Toni Fannin, who is also the dean of applied and fine arts, said she was happy with the results of the first training, especially considering where it's coming from.
"(The Safety Committee) didn't exist until Feb. of last year, and last week we had a training with 40 people," said Fannin.

Though the former program had technically existed after funding cuts, Fannin said that it was a defunct structure which no one managed.

"Lisa (Martin) and I as the co-Chairs of the committee designed a new safety monitor reboot, so we've identified safety monitors for every building on campus who say 'I'm going to have eyes on this building all the time, and in the event of an emergency, I'm someone who knows how to evacuate the building'," said Fannin.

Despite the setback, both co-chairs are pleased with the direction the program is heading, with Martin saying "We're just getting up and running, and moving like a freight train, (President Susan Lamb) is extremely happy with the progress we've made in a short period of time."

The meeting began with a visit from the Contra Costa County Schools Insurance Group, who discussed employee injury statistics and incentive funds. During the area check-in, Lt. Ryan Huddleston, highest ranking officer of the Pleasant Hill campus, described the activities of police as "busy."

Afterwards, the committee discussed progress within the safety monitor program, with Fannin emphasizing that though the position is voluntary, training and membership have been going much smoother than expected.
When asked about the first training, Huddleston said it consisted of explaining what to do as a safety monitor, where to get equipment and giving scenarios for trainees to work through with the ultimate goal of functioning as a group. Though not often performed, he added the program may conduct mock evacuations to test the readiness of monitors.

The meeting closed with requests for new equipment by committee members, specifically orders for more automated external defibrillators as well as adding more promotional safety posters around the campus.

As members began to leave, Fannin said that no one in the committee is required to attend these meetings, but they meet because of their dedication to the school.

"All of the (Safety Committee members) have other places to be right now, and yet they're committed to doing what they can do to make this a safer place."
About the Contributors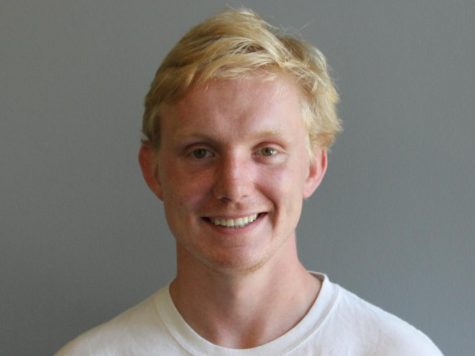 Gavin Rock, Sports editor
Staff member, fall 2018.

Sports editor, spring 2019.