How Complex Takes Advantage of The Masses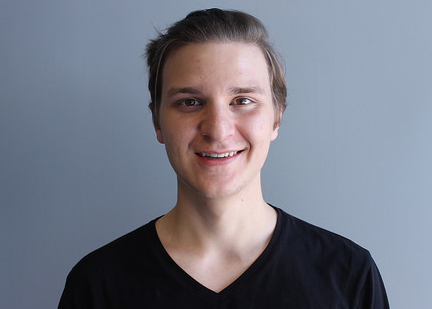 Complex is easily one of the most read and watched publications in the world. From music and sports news to celebrity "beef," they really know how to captivate a thriving millennial audience.
However, if you take a look at much of what they feed the masses, a lot of it is unethical messages and uninspired content.
One of the worst things Complex, and many publications like to do is perpetuate materialism. A lot of their content is about the latest and hottest sneakers or clothes, usually expensive, and the glorification of those who wear them.
According to Complex show "#LIFEATCOMPLEX," which covers "hardworking and qualified" young people at their jobs, you obviously want to be a music star or a fashion icon, so you should spend all your money dressing like one. Why wouldn't you want to be like your idols and cop the newest $800 Yeezy v2 or $4,500 Off-White collaboration?
I can't blame them, but I can sure give them a slap on the wrist.
Being dominated by VICE, their direct competitor, puts them into a bind, and essentially left hanging onto their spin-offs like "Hot Ones" and "Everyday Struggle," which, according to YouTube commenters, are failing in themselves.
"Hot Ones", a show where celebrities are interviewed while eating increasingly spicy chicken wings, has lost it's star power after running out of relevant guests. "Everyday Struggle", a debate show, can't function properly because debates are generally very heated, personal and unproductive.
This bind has led them to pushing out as much trendy content that they can, from videos on expensive clothes to football stars to hot rap music.
The problem about that is it's just so boring; nobody wants to see monotone reporters regurgitating the same information the average viewer has seen on Facebook or Twitter over and over again for 2 minutes at a time. A respectable publication that does not make.
There's also the fact that much of the trendy information that Complex relies on is about up-and-coming rapper "XXXTentacion." People can say what they will about his music, but the man is a criminal.
Having built much of his fame off a recent domestic abuse case and facing another trial Oct. 5, it's totally unethical to cover every bit of that info to the point of glorifying his life choices. Add on nonstop coverage of Kevin Hart's recent cheating fiasco, and it doesn't make a great case for Complex's legitimacy but rather makes them look like the young kid's TMZ.
Unfortunately, Complex is just one of the platforms, music-based or not, that is taking advantage of the general populous. With their profiting off tragedy and their distinct lack of effort in areas, it's unfortunate they have gained so much traction.
I'd recommend you check out VICE, The Needle Drop, or Vox if you're looking to use up your time in a useful way.