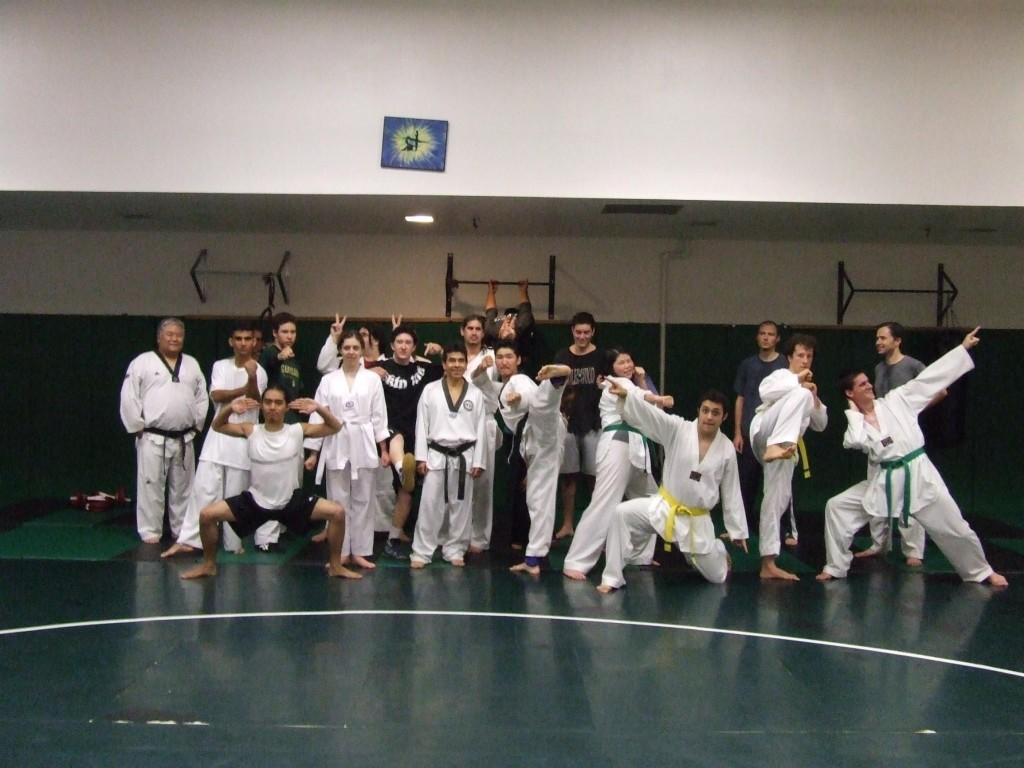 What's well rounded, underappreciated, and is expanding quickly? If you guessed a balloon, try again. But if you happened to guess the DVC martial arts program, you would be correct. While not yet as popular as the American cornerstone sports of football, baseball and basketball, the DVC martial arts program is steadily growing. Most of the classes are at or near full capacity.
The reasons for the influx of students vary from person to person, but two constants may be current students putting in a good word to their friends and peers, and the instructors. Tae kwon do instructor Arnoldo Bolanos and jujitsu instructor Carol Harris are both experienced and long tenured martial arts teachers. They bring enthusiasm to the table, as well as making sure that all students learn a lesson.
Jessica Kao, president of the tae kwon do program, talked about how great a teacher and person Bolanos is. She said that he pushes students without going overboard. "He really cares for his students," Kao said.
Second year jujitsu student Araceli Montoya vouched for Harris, saying, "She has enthusiasm for what she does and what she teaches, and that's hard to find in faculty these days. She's fun, but she doesn't deal with nonsense, and you actually learn."
Bolanos believes students join for several different reasons: to instill confidence, keep in good physical, mental, and spiritual shape, help to relax, and prepare for other daily tasks. Bolanos also says that martial arts "teaches respect and teamwork and that it compliments other athletics."
Bolanos also touted the skill level of the tae kwon do program, which placed first overall in last year's National Collegiate Tae Kwon Do Tournament, outdoing programs from big-time universities such as Stanford and Cal.
The expansion and success of the martial arts program has its members enthused, but there is a consensus that more can be done. The main gripe is a lack of promotion and advertising from the administration. Bolanos sees a major imbalance in how the administration values athletics, with martial arts being designated to the "less important" delegation.
Kao and Montoya relayed how they and their fellow students are frustrated by the administration's major emphasis on football, baseball and basketball in contrast to its apparent indifference toward martial arts.
Can martial arts ever gain the same level of popularity as America's favorite sports? Probably not, for the simple fact that it's not the money making machine that football, baseball and basketball are. However, that doesn't mean it should be grossly overlooked.
In a perfect world all programs would be respected equally. However, in this world full of biases, stereotypes, and preconceived notions, the least that can be done is to give every program a fair chance. Because you never know, a loose outfit and colored belt may be your calling, instead of shoulder pads and a helmet.