Trumbo scores for DVC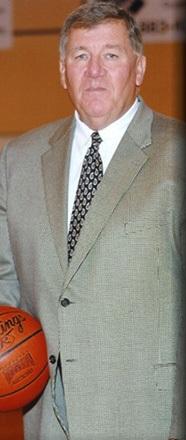 Hang on for a minute...we're trying to find some more stories you might like.
Interim Athletic Director Bill Trumbo doesn't act like a man in a temporary job.
"I'm just behaving as though I'll be here forever, which we know isn't going to be the case," the interim athletic director says. "[But] everybody is on temporary appointment. It just depends on when it ends."
In fact, Trumbo plans to apply for the full time athletic director position after his interim appointments ends on June 30. The new hire would replace former athletic director Steve Ward, who stepped down last semester after 14 years on the job.
In the meantime, he's making some changes.
A short term goal is to initiate a "Student Advisory Board" which Trumbo likes to call the "Captains Council." It would be made up of representatives from each of the 17 sports and act as an intermediary between himself and the students.
The board might take on other tasks such as fund raising and social outreach, Trumbo says.
Another goal is to create a fundraising structure so coaches don't have to spend their time raising money for meals while on the road to away games, equipment and uniforms.
Possibilities, Trumbo says, include business and corporate support, creating a booster club, a game sponsor program, providing tickets on block sales, and possibly dress-up the events with a band night to attract more fans to the stadium.
Trumbo says he wants to incorporate his experience as a coach, associate professor and director of athletics into how he handles his job here. He plans to use student input and athlete support to run the position.
"Sometimes, we overlook the great talent and the intellect of our students," he says.
Prior Trumbo has 24 years of experience as an athletic director, most recently six years at CSU Monterey Bay. He was also athletic director at the University of Hawaii, Hilo (10 years), Sonoma State University (four years), and Culver-Stockton College in Missouri (four years).
Head Basketball Coach Steve Coccimiglio feels optimistic about Trumbo's plans for fundraising, and has known Trumbo since Trumbo worked as a coach for Santa Rosa Jr. College.
"He has experience working with corporate sponsors and the community" says Coccimiglio
In addition, Trumbo has 18 years of experience as a Basketball coach, most recently as a coach for three years at CSU Monterey bay. He also worked as a coach at Santa Rosa Jr. College (nine years), Sonoma State (two years), and Garden Grove high school (four years).
"He knows the struggles coaches go through" says Coccimiglio.
But in the meantime, Trumbo says he is just trying to support the staff in administrative duties.
"If all coaches have to do is coach and teach, they are going to be more productive," Trumbo says. "If they have to fund raise, if they have to sweep the floor and prepare for meets, it stretches them out and they aren't doing their job."