Keith Urban's "Female" causes controversy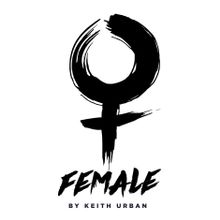 Hang on for a minute...we're trying to find some more stories you might like.
The definition of the mansplaining is of such; when a man condescendingly talks down to a woman, or tries to explain something assuming that she doesn't understand because she is a female.
Four-time Grammy winning country singer, Keith Urban, has been facing some backlash in just doing just that in his new single, "Female."
Urban calls the song an ode to women, and in his chorus lists off numerous traits that describe, in his opinion, what a woman is.
Urban is known for creating music that not only is extremely smooth and catchy, but also gives the listener insight on how much Urban highlights the women in his life who he idolizes and respects.
However, there has been backlash by some that Urban is simply coming too late into the feminist movement and is just putting something out to make himself look good.
"I see this song as a way to be controversial, I guess for himself, but also what's wrong with telling women these sort of things, whether they know it or not," said DVC communications major Luciana Zumaeta.
Late night talk show host, Stephen Colbert, even felt the song's meaning needed to be incorporated into his opening monologue last week.
"It's the first song ever written by dumping out a bin full of inspirational throw pillows," said Colbert.
Colbert continued to criticize the song by singing a parody of the song titled "She-Person."
"Lady woman, vagina owner, organ downer…," sang Colbert in his version of the song.
Check out Colbert's full criticism and parody of Urban's song below.
It's obvious that really the only people that can be asked to dissect this song is someone who has experienced what Urban sings about, a female.
"The fact that it is a male singing this song makes a difference…I don't know, it's complicated," said DVC art digital media major Jinae Linek.
Urban is very passionate about his relationship with women, especially his wife actress Nicole Kidman. He's written a song specifically for her in the past called "The Fighter," which talks about how much he appreciates her strength and that he will always be by her side.
"As a husband and a father of two young girls, it affects me in a lot of ways," Urban tells Billboard of the song's empowering message. "And as a son — my mother is alive. It just speaks to all of the females in my life, particularly. For a guy who grew up with no sisters in a house of boys, it's incredible how now I'm surrounded by girls. But not only in my house; I employ a huge amount of women in my team. The song just hit me for so many reasons."
Overall, there has been mostly praise for the song, and it is truly up to the listener to interpret whether this song produces positive or negative effects.
Check out Keith Urban's performance of  "Female" at the 2017 CMA below.

About the Writer
Aidan Sparks, Staff member