Looking ahead to the offseasons of two Bay Area, MLB 'off seasons'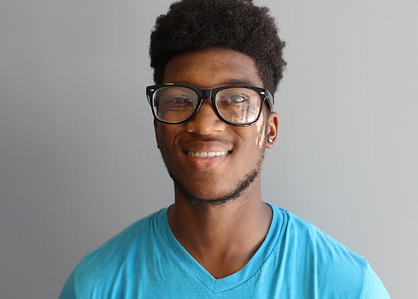 Both the San Francisco Giants and the Oakland Athletics went into the 2017 season with high hopes. The A's balance of experience and youth seemed to be their formula for success while the Giants' seasoned veterans looked to get back to the playoffs after their "even-year magic" wore off in 2016 — but let's be real: the Chicago Cubs hadn't won in 108 years. They deserved the 2016 ring. But I digress, let's look ahead.
Let's start with the better team of 2017, the Oakland Athletics.
The A's got off to a slow start: their free agent signings weren't producing at the plate, the starters didn't live up to their potential — it didn't help that ace, Sonny Gray, started the season on the DL — and the bullpen had trouble closing out games. It was a start to forget, and time for a change of personnel. The A's traded their veterans and called up their rookies in an attempted resurgence.
Both Matt Olson and Matt Chapman electrified the lineup. Olson had an amazing home run streak as the season ended and Chapman put on a defensive show at third base. Boog Powell secured the starting center field position, a spot the A's have been needing to fill since Coco Crisp's first neck surgery. Matt Joyce turned his season around, Khris Davis had another 40+ home run season and the bullpen… still needs work. But the biggest season headline is the A's picked a spot in Oakland for a new stadium. Finally, some good news for Oakland, since it looked like all threes of its teams would be on their way out.
I think the biggest questions for the A's are as follows:
1) What's the plan with the middle infielders?
At this point, Marcus Semien and Jed Lowrie will most likely start with Chad Pinder being the main backup, though he'll probably play in right field against left-handed pitching. But the A's could trade Lowrie and platoon Pinder and Franklin Barretto at second base. Who knows what Billy Beane's crew has in mind?
2) How does the bullpen look to improve?
First off, they gotta get rid of Santiago Casilla. If I were in control, I'd give Francisco Rodriguez a shot — he can't be worse than Casilla, can he? — or try to find a closer via trade or free agency. Either way, Casilla needs to go, either by contract termination or angry mob because he'll be met with boos every time he comes in. They should look to add an additional left-handed reliever since they traded Sean Doolittle.
3) How do they simplify the outfield carousel?
The A's used 12 different outfielders this season, which doesn't seem like a lot, but it is. But that number is down to six after trades — seven if Barretto moves to center field. The starting positions are pretty much set in stone, Davis in left, Powell in center and Joyce in right; it's pretty much a fight for backups between Renato Nunez, Mark Cahna, Jake Smolinski, Jaff Decker and Jaycob Brugman.
Let's throw in Barretto and Pinder for fun here, now we have seven players fighting for two or three open spots. Let the battle commence!
Now the 64-98 San Francisco Giants.
What the heck happened to this team? They were destined for the postseason, then the season started and nothing went according to plan. Long term injuries to key players, trades, along with pitching and batting struggles haunted the Giants all year long. Jeff Samardzija led the team with only nine wins (five more than ace, Madison Bumgarner) and Brandon Belt led all batters with a meager 18 homers. You know it was a slow season when the biggest headlines were the return of Pablo Sandoval and the retirement of Matt Cain.
Now, I'm not a Giants fan, but I'm gonna do my best to come up with big questions for our Bay Area rival.
1) Is it finally time to go young or go home?
Think about it, Giants fans: this team is aging. Wouldn't you like to see the rookies the Giants drafted instead? They are the future; you're gonna have to get used to seeing them anyway. Why not sooner rather than later? Look how well going young is doing for the Yankees, Astros and Dodgers.
2) What about free agency?
Madison Bumgarner and Johnny Cueto can opt out, and Matt Moore is going to be a free agent, but the Giants have a lot more cap room with Matt Cain retiring, that's an extra $21 million in their pocket. If Marlins outfielder Giancarlo Stanton opts out, I imagine the Giants would look to sign him. It seems like the Giants make a big free agent signing each year, so with some big names available, they may be on a buying spree.
3) How can the bullpen improve?
Well, it's not fair to say "stay healthy" because injuries are unavoidable and random. But if it were me, I'd do what the A's tried to do: have multiple closing pitchers on the active roster. Granted, it didn't work well for the A's, mainly because they had Casilla blowing saves in the ninth destroying the success of our late inning pitchers, but remember the better days of Sergio Romo and Brian Wilson? Why not try it again?
I can't remember an offseason when both the Giants and A's needed improvement. Lately, it's just been the A's. Man, I miss the 2012-14 A's. There are a lot of big name free agents out there; and this offseason is gonna be a good one. Stay tuned.
Here's to a better 2018 for both Bay Area teams.