Warped Tour makes stricter guidelines for free parent admission
Hang on for a minute...we're trying to find some more stories you might like.
Previously, Vans Warped Tour offered free admission to adults accompanying children under the age of 18.
Currently, many music fans waited in anticipation for the lineup to be announced, eager to make their decision to attend.
Much to their chagrin, Warped Tour had a different kind of announcement.
The committee announced the end of the free parent ticket from 2017 going onward in a statement, "…the tour is 'going back to our roots' and with the booking of a more balanced lineup including many legacy acts, we are no longer offering the FREE parent ticket. However, any parents who buys a ticket will still be able to come to our Reverse Daycare Tent where they can hang out, watch TV, and keep an eye on their child."
"Legacy" acts refers to bands that have been around for a long time, and have been a part of Warped's history. Bands like GWAR, Hatebreed, Anti-Flag and Municipal Waste create a more balanced lineup between the newer bands that cater to the younger demographic.
Understandably, there has been some upset in the music community for young parents, however, "People would go up to kids attending and ask them to pretend to be their kid so they could get in for free," said a Warped representative in a social media comment.
After much controversy, Warped founder Kevin Lyman had revised the rules on the website and although he's not getting rid of it, he has administered stricter guidelines.
While a parent over the age of 28 can still get in with a child under the age of 16 with a paid ticket, they must still get a non-transferable wristband the morning of the show. Children are not allowed to switch out parents halfway through the day, and older siblings are not allowed to act as the adult. Parents should have an ID to obtain the wristband, though legal guardians can have this privilege if documentation is provided. "There are NO exceptions," Lyman wrote on the Warped website.
With the terms now changed, things seemed to have settled down among fans and the Warped committee alike. Without anyone abusing the program, hopefully Warped Tour 2017 will be an enjoyable experience for all.

About the Contributor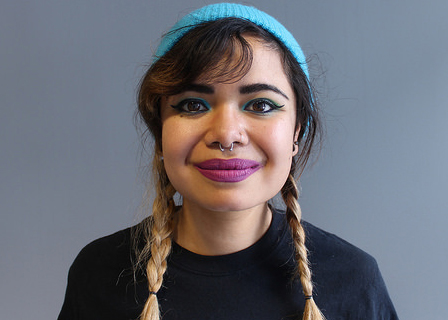 Kayla Rojas, Features editor
Features editor, fall 2017. Staff member, spring 2017.