A Warped Tour survival guide
Hang on for a minute...we're trying to find some more stories you might like.
Over the past 25 years, Vans Warped Tour has become a summer staple both nationwide and in the Bay Area. Although it's no longer held at AT&T Park, Warped Tour continues to find a home in Northern California at the Shoreline Amphitheater in Mountain View. The tour typically begins in late May and run through August.
While it takes place in the hotter months, it's important to remember the rules of surviving Warped. The excitement can be overwhelming, and seeing your favorite band on stage is great, but hydration should always be on your mind so you don't pass out in the middle of a set. There are various hydration stations located throughout the wide open venue, as well as some misters leading into the amphitheater.
Staying cool should be a top priority, but having a charged phone at all times is also a must. As a new addition to the tour, some venues now offer charging stations, complete with a few outlets that attendees can use to charge their phones. It may not be a bad idea to purchase a portable power bank to avoid the long lines that often overcrowd the charging stations.
When you first enter through the gates, look for stands with paper stage maps. These are important on your Warped journey, as seeing so many bands in one place can be somewhat daunting. These maps provide important information such as stage and act locations, as well as set times. They vary date to date, so if a live stream from a different Warped show had a certain arrangement, it may not be the same in your city.
In addition to paper maps being handed out at the event, there is usually a giant blow-up stand that has set times (as well as meet and greet times) for select bands.
Some stands also supply ear plugs, which are essential at any music festival. The closer someone is to the stage, the more likely they are to experience ringing in the ears and ear damage due to instrument feedback or simply because the music is loud. Having earplugs can reduce ringing, so that by the end of the day you'll be able to hear the person reading your In-N-Out order back to you.
The Bay Area is home to a few music festivals, but Warped Tour is the closest to home and is one of the largest events in the East Bay. Outside of EDM festivals that come through San Jose every now and then, Warped is one of the main ones that East Bay residents can look forward to every summer.
The lineup for 2017 is available on the official site, and announcements are made via social media if anything is subject to change. Warped Tour is fun and overwhelming, but staying safe is key to enjoy your Warped journey!

About the Writer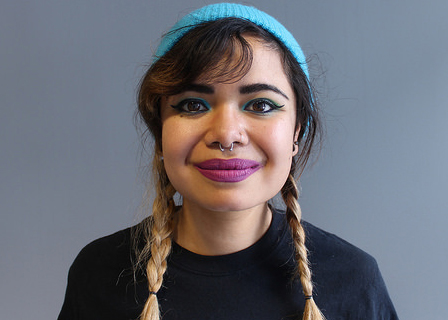 Kayla Rojas, Features editor
Features editor, fall 2017. Staff member, spring 2017.