Sen. Jeff Flake says he's had enough, but when will Republicans?
Hang on for a minute...we're trying to find some more stories you might like.
"Enough."
That was the word of the day on the Senate floor on Oct. 24, when Arizona Sen. Jeff Flake spoke out against President Trump in a defiant surrender.
"We must never meekly accept the daily sundering of our country – the personal attacks, the threats against principles, freedoms and institutions, the flagrant disregard for truth or decency, the reckless provocations, most often for the pettiest and most personal reasons," said Flake.
It was just a matter of time before something like this happened; a personal attack against a powerful man with a hot temper and a long blacklist.
What's unusual about this challenge of authority is that the public has little to no influence; something we are not accustomed to seeing these days. We all know Trump is bad, so no protest, social media movement or rally is going to prove a point that hasn't already been proven.
This leaves the responsibility of stopping Trump solely on the Republican politicians who are willing to risk their futures to fan the flames of the embers of an uprising. However, there is reason to have faith in the American government.
Soon-to-be-retired Tennessee senator, Bob Corker, along with Flake, challenged the behavior of the President and his cabinet; citing irresponsible actions, dehumanization of marginalized groups, a denouncement of real American values and possible third World War caused by social media posts of all reasons.
It's going to take a lot more than two black sheep to topple the shepherd, though, and it doesn't seem very promising that a herd will be formed.
Matt Latimer, a Republican politician and former aide to George W. Bush, was none too embracing of Flake and Corker's plan, stating in an interview with CNN that, "The party is currently being redefined in Donald Trump's image with his priorities and his tone and way of doing things. The traditional Republican Party has to decide if they are going to acquiesce to that or rebel against it. Right now, the majority of the base seems to be in favor of acquiescing. There are very few willing to revolt right now."
Afterwards, Trump, in his natural plan of recourse, hopped on Twitter just to poke fun at these two hopeful martyrs, further proving the point that he is much too powerful – and immature – for his own good.
The best possible outcome for this situation is Trump's cabinet complying to these words and acting with more progressive policies, but that's wishful thinking.
However, on Monday, former Trump foreign policy adviser George Papadopoulos' admitted collusion with Russia alongside Trump's campaign manager Paul Manafort's indictment, on charges of money laundering and filing false foreign lobby reports. This makes a pretty good case for those that oppose Trump's continued shattering of values that make this country "The Land of Opportunity."
Trump has his cabinet in such a bind that they can't speak, although I believe that future politicians in similar situations will follow suit, as risking it all is the only way to make a point in this political climate. That's the more plausible situation.
As Wednesday rolled around, Jeff Flake further displayed his "let's tear it down from the inside" agenda by backing longtime Trump enemy Chuck Schumer, the senior Senator of New York, after he received backlash from Trump following Tuesday's deadly and horrific terror attack in Manhattan where Sayfullo Saipov, a 29-year-old Uzbeki immigrant, ran his car into a crowd of people, killing eight and injuring 11.
This backlash stemmed from the fact that Saipov received a green card for a visa through the Diversity Immigrant Visa Program. The DIVP was created by Schumer in 1990 and its purpose is to award visas to upwards of 50,000 hopeful U.S. immigrants.
Trump stated in reports that he would terminate the Diversity Immigrant Visa Program because of this turn of events, stating that "It sounds nice. It's not nice. It's not good."
While this attack on the American people and their freedoms is absolutely a tragedy, it's important to notice that this collaboration, which these days seemed about as plausible as cats and dogs falling from the sky, is essentially a catalyst for Trump's opposition to band together and reach a common goal. It's refreshing to see.
Let's hope for a bright future where we can realize when enough is truly enough.

About the Writer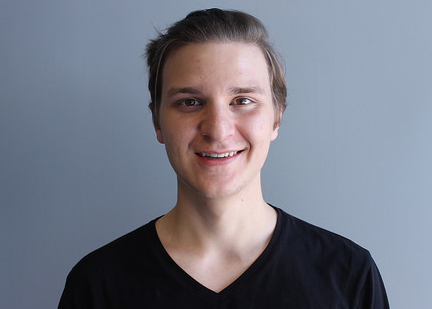 Cameron Patera, Staff member