Upcoming iron pour brings excitement to DVC's art program
Students and instructors at Diablo Valley College's art program have been working hard on reviving the old iron furnace for the upcoming iron pour on Nov. 9.
This iron pour is a fundraiser and all proceeds will go back to the program to buy new tools, and supplies for sculpture and metal art.

With the help from past and present DVC art students, sculpture and metal art instructors Hopi Breton and Luke Damiani have been repairing the Ferric Faucet, a iron furnace better known as a cupola in the metal art community
Over the last few weeks, the art department has been preparing for the ever-nearing date for the iron pour fundraiser. This includes breaking down 1,500 pounds of iron pipes donated by American Brass & Iron in Oakland, breaking down coke used in the melting of the iron scraps, re-lining the interior walls of the Ferric Faucet the iron cupola furnace with refractory material made of clay and sand.
Breton has been working with foundry art for over 15 years. She will be doing a performance cast at the upcoming event. It will consist of a show where she is doing a domestic activity, seemingly baking cupcakes wearing baking gloves. Except the cupcakes will be made out of iron, and instead of an oven, it's a cupola furnace.
Art student Vanessa Zagaroli is one of the many students who have been working on having another iron pour at DVC. She has been working with iron ever since she took sculpture with Breton in 2009 and even has over 20 iron pours under her belt.
"I hope a bunch of people come and see iron for the first time," commented Zagaroli. "That'll be awesome."
30-year-old Ivan Berejkoff has been working with Breton and Zagaroli on repairing and restoring Ferric Faucet. Berejkoff was in Breton's sculpture class when he attended DVC from 2002-2004, which is where his interest in iron and foundry art began.
"I'm always excited for a pour and [to] make some art," Berejkoff said. "You prepare and make your molds and do all that on your own, but you need a team. Academia is inducive in this kind of art making, we all come together and help each other out. This step of the process, you can't do it on your own".
People from all around will be attending the iron pour and will be participating. Instructors and artists alike from the Crucible from Oakland, the Mendocino art center, the Academy of Art, and California College of the Arts. Many from the cast iron art association will be attending as well.
The iron pour is open to all who want to participate and can do so through two different ways.
A $50 donation will include a mold making workshop, an iron casting lecture and the artwork being included in the pour. Students will be making one sided resin bonded sand molds in the workshop and the iron will be provided. 


A $30 donation will include in participation for the iron pour only. Artists will have to bring their own molds, which will be poured with iron and the iron will also be provided.
The iron pour will happen Saturday, Nov. 9 at 7 p.m. There is a mold-making workshop on Thursday, Nov. 7, 7 p.m. to 11 p.m. The workshop and iron pour will happen in room 201 in the art building.
Even if you do not want to participate on the actual pour, Breton encourages people to "come and visit and check it out."
Students and artists who are interested in participating in the iron pour fundraiser should contact Hopi Breton at [email protected], or Darren Cockrell at (925)-969-2247, and [email protected] Students can also go to room A-201 and talk to the instructor there as well to sign up.
Leave a Comment
About the Writer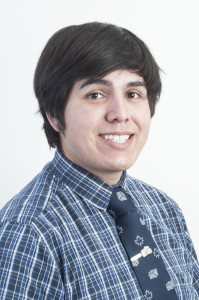 Gustavo Vasquez, Photo chief
Photo editor, spring 2014 and  fall 2013.