DVC's eclectic eateries
When one thinks of typical campus food, it doesn't always tantalize the taste buds. But for DVC, that is exactly the opposite.
With over seven different locations to choose from, the student body of DVC gets their choice of virtually any cuisine they want, practically every day.
Be it Asian, Italian, vegetarian, or maybe just a coffee – DVC delivers your cuisine of choice with flying colors.

The Basement Cafe: One of the locations that flies under student radar, the Basement Cafe is one of your more "homey" style campus eateries. Offering rustic soups, salads and handmade pizzas, this location is where you would go if you were feeling in the Italian type of mood for food. It offers one of the prettiest views on campus, as it is adjacent to the duck pond, and there are several tables as well, with access to wi-fi. They take cash, or debit card and offer a signature daily special that varies – anything from pasta to chile verde. The Cafe also sells Starbucks and Illy brand coffees, and is open from 8 a.m. – 3 p.m. Monday through Thursday. It's located inside the Margaret Lesher Student Union, down the flight of stairs and to the right.

The DVC Pastry Shop: Got milk? One of the more secluded locations on campus is The DVC pastry shop, in all of its sugar coated grandeur. If you have a knack for sweets, or a soft spot for quality deserts, then this is the eatery for you. Featuring fan favorites such as the morning bun, mocha muffin and tiramisu by the slice, this student run eatery is perhaps the sweetest on campus. They are open from 8 a.m. – 1 p.m. Monday through Thursday, and are the only location on campus to offer a two-for-one item deal, of which, occurs every Thursday. "All products are made in the classic French style," instructor and chef Chris Draa said. "But if anyone ever wanted a vegan cake, I am willing to work with them." The Shop opens two weeks after the semester starts, and is subject to availability. They take cash only, so get there while you can! Located across from the Trophy Room in the Cafeteria.

The DVC Cafeteria: If you are looking for dependable food options that stay constant throughout the week, then the cafeteria is the best option. This campus eatery is open before all others, offering a cup of coffee and a doughnut for the early birds on campus around 5:30 p.m. or 6 p.m. "If we are here, we'll help them," cafeteria manager George Delfabro said. Open to student suggestions, the Caf has a vegan option called "the Malibu burger" that is bound together with brown rice and corn, but will also feature a ruben sandwich per request. Featuring items like a chili cheese or a slaw dog is also something different. Aside from its grill, the Caf offers wraps, fresh fruit, yogurt, and pastries. The lines may get long from time to time, but the food is dependable, and there are a lot of seats available in the cafeteria. The Caf is open 7 p.m. – 4 p.m. Monday through Thursday, and from 7:00 a.m. to 1:00 p.m. on Fridays, and accepts debit and cash. There is also a grill line that's available for breakfast from 9 a.m. – 11 a.m. and for lunch from 11 a.m. – 1 p.m.

The DVC Express Line: Also located in the DVC cafeteria is the Culinary express line, which is another viable option for lunch. Featuring a Chipotle-style line system the Express Line offers an entree and sides-based lunch option – and some entrees are even cooked right in front of you. The type of cuisine that is served is dependent upon the theme of the week and can vary – anything from Thai to Persian, and everything in between. They also do their best to reflect student input and interests. "We try to look out for our vegetarians," said Lap Dang, a Teacher's Assistant and member of the Culinary Program. So be it a chile relleno or a fish taco you're craving, check the express line theme of the week to see what best suits you. They are open for lunch from 11 a.m. – 1 p.m. and accept cash only.

The Norseman: Probably the most "high-class" eatery on campus, The Norseman is a full-fledged restaurant that showcases a sit-down dining experience for those who have a taste for finer foods and white linen cloth napkins. The menu will always offer a meat, a fish and a vegetarian option, and is open to anyone who wishes to dine there. They are open from 11 a.m. – 1 p.m. Tuesday through Thursday. Although students may not have time to sit down for soup, salad and desert, the Norseman offers exquisite dishes such as salmon croquettes, rack of lamb, and a roquefort pear salad – which make it worth the wait. They take reservations, and can cater as well, but only accept cash as a form of payment.

The Crow's Nest: A gem of DVC's culinary repertoire, The Crow's Nest offers Asian cuisine at affordable prices. Despite it being a bit out of the way, the Crow's Nest offers a variety of different Asian dishes, such as crispy ginger chicken, mushroom pork, and spicy eggplant – all over a bed of steamed white rice. Although the food isn't vegan, it is a great alternative if you are craving something spicy, sweet, or savory – or perhaps a combination of the three. They accept cash and debit and are open from 8:30 a.m. – 3:45 p.m. Monday through Thursday. Located at the top of campus next to the Life Science building it is a small shack that usually has long lines. But don't let it's size fool you, the chef that works there is very good at what he does.

The DVC Bookstore: DVC's Bookstore is a snack haven. Normally, the lines are fairly long with an average of about ten people, but that is usually balanced by the amount of clerks working the cash registers. Offering a wide variety of snacks, from Cliff to candy bars the Bookstore offers everything that you would find in a small Safeway. Taqueria Los Gallos burritos, and Kinder's sandwiches are also available for lunch, and even packs of sushi. Another perk is that they serve Peet's coffee and espresso, as well as having a variety of bottled drinks. The Bookstore is open from 7:45 a.m. – 7 p.m. Monday through Thursday, and from 7:45 a.m. – 3 p.m. on Fridays. Located in the middle of campus, it is the place to go if you want something small, and are on the go.


The DVC Grill line: Part of the culinary program, the Grill Line is a viable option if you have time for breakfast or lunch. They are open from 9 a.m. – 11 p.m. for breakfast and 11 a.m. – 1 p.m. for lunch. "We try to be as creative as possible and sell what people like," said Rick Miles, a second year student working the grill. Their stand-by is an all-beef angus patty with a slice of cheddar and a slice of swiss. Garlic fries are also available upon request. The menu changes daily, or on the fly if something runs out, so you know it is fresh. One of the only places on campus to get a shaker salad, it is a great option if you are on the go. The salad features a raspberry vinaigrette dressing and can be bought as a side to the entree.
Leave a Comment
About the Contributors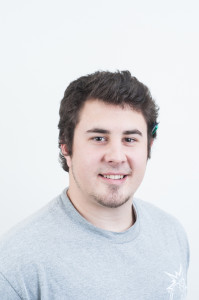 Benjamin Davidson, Managing editor
Managing editor, spring 2014. Copy editor, fall 2013.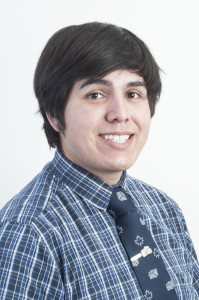 Gustavo Vasquez, Photo chief
Photo editor, spring 2014 and  fall 2013.