The one man show "Jungle Bells"
After searching for his identity and ancestral past in Africa, actor Barry "Shabaka" Henley, returns to America and transforms his insightful journey into a historical reflection.
The one man show "Jungle Bells," written and performed by Henley, is a satirical performance which depicts the perspectives of four characters whose stories directly relate to the current state of Black America.
Henley first appears as a former slave from 1865, then a biracial Russian poet curious about his racial descent, then Martin Luther King Jr., and lastly as a member of the Ku Klux Klan.
Henley's performance took on an extremely funny and powerful portrayal of all four characters, but his performance of the Ku Klux Klan member may have been most memorable and uncomfortable for audience members.
During this part of his performance, audience participation was encouraged, which included chanting of racially offensive dialogue and significant points related to crime and mass incarceration of African Americans.
A mixture of silence and uncomfortable laughter filled the theater throughout the entire scene, with a limited amount of participation from the audience.
Although "Jungle Bells" was a solo performance, Pianist Mutziki Roberson accompanied Henley, providing classical and jazz interludes between scenes.
In the closing of his performance, Henley, provided background information about his experience in Africa and then hosted an open discussion between himself and the audience.
"By a show of hands who's been to Africa?" said Henley.
With only two people out of the entire audience who had been to Africa. Henley encouraged the rest of the audience to visit Africa at least once.
Henley's "Jungle Bells" ran from February 25th and 26th with free admission in celebration of Black History Month.
About the Writer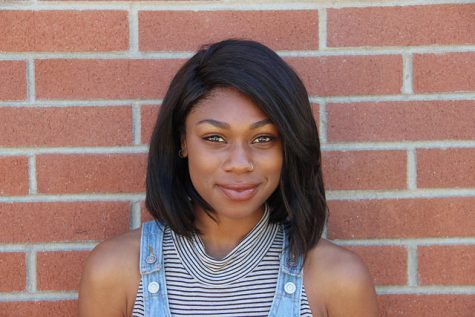 Dominique Smith, Editor
Opinions editor, fall 2016. Staff member, spring 2016.