Professor Trevor Getz presents his award winning book "Abina and The Important Men"
Trevor R. Getz, Professor of Modern African History at San Francisco State, presented the second edition of his book "Abina and the Important Men: A Graphic History" at Diablo Valley College on Wednesday, March 16. The story takes the reader on a journey through a court transcript from 1876 of a West African woman who was wrongfully enslaved and took her case to court ultimately gaining her liberation.
Getz admits that, considering gender roles was not something he took into in the first edition of Abina Mansah's court case, he feels the second edition is more accurate.
"Here's a silly thing I used to say, "I don't do gender…" I was getting things wrong because I wasn't thinking about the gender spectrum."
In 1874, the British migrated over to the coast of Ghana and colonized it to gain possession of its palm oil which was needed for Britain's economy.
The British, who were suppose to be abolitionists, instead enslaved West African men to harvest palm oil. This soon became a problem when Britain realized they were contradicting their morals.
At this time women were only seen as property and had no rights. As a result more and more women were enslaved by the British, using this as a loophole.
"Abina and the Important Men: A Graphic History," has won the James Harvey Robinson Prize from the American Historical Association and is used at over 250 universities around the world.
Getz mentioned several times throughout his presentation that, "When we study more hidden sources of history we understand it more accurately."
Getz and his digital analysis team are currently working on an app, revolving around Abina's court case, in the hopes that he will reach the interest of a younger audience, including both middle and high school students.
About the Photographer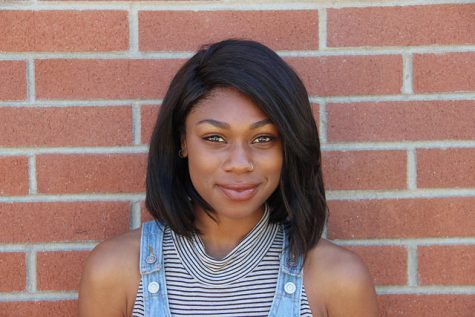 Dominique Smith, Editor
Opinions editor, fall 2016. Staff member, spring 2016.