Kanye West's "The Saint Pablo Tour" powerful genius
A person doesn't have to be a fan of Kanye West to enjoy this show, but you may leave feeling like one of his followers.
The arena was dimly lit as a heavy fog hung among the crowd as Kanye West began to perform on a floating stage above a crowd of roaring fans.
He doesn't want to be seen as he symbolically makes it clear, he's on a different level of greatness than everyone else in the arena.
During "The Saint Pablo Tour," West can be perceived as a "spiritual" overseer. It feels as if he's preaching to the masses, rather than rapping to the crowd.
While simultaneously motivating and energizing the crowd, he fuels the audience with prosperity, faith, hope and an unadulterated understanding of life.
As West recited his lyrics, from his earlier works to most recent songs, it seems as though he's transferring his "holiness" to those who recite along with him, cleansing everyone of their doubts with creativity.
It's sounds strange – and kind of cult-ish – but that's because it was. You won't understand until you go to the show.
"The Saint Pablo Tour," experience resembled Sunday morning church. Through his music and influence, he was able to congregate everyone at the show.
It was obvious by the looks on all of the people's faces, that during his two long hour set, they were being fed long-lasting energy by him.
Through music, he was encouraging them to persevere through their hardships and become great.
This is both good and bad because, "No one man should have all that power.", as Kanye himself has put it in his song "Power."
This is ironic because in this particular song he insinuates that nobody should hold so great a power than anyone else. Yet in life, and at his shows, it is clear that he knows he holds more power than the average person. And he alone chooses how and when he shares it.
For many, music is their form of religion, Kanye's fans look up to him as a leader;  he is a creative genius.
And for those who attend "The Saint Pablo Tour," they may agree as well that Kanye is a pastor.
The Northern California tour dates are: Nov. 17 at SAP Center in San Jose and Nov. 19 and Golden 1 Center in Sacramento. Tickets are still available on Ticketmaster and start at $26.
About the Contributor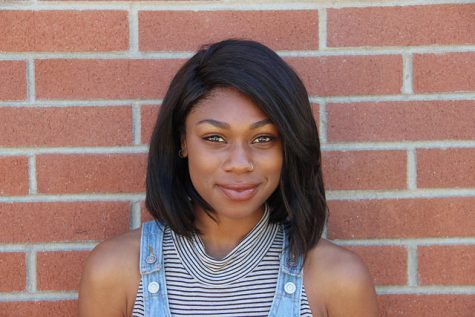 Dominique Smith, Editor
Opinions editor, fall 2016. Staff member, spring 2016.