Internship experience before graduating is vital
For many students, transferring from Diablo Valley College to a four-year is one of their most prioritized goals. Making counselor appointments to stay on track, forming close relationships with professors for letters of recommendation and keeping up grades have become a habitual part of life at a community college.
Aside from school, a great deal of students work part-time jobs. One, sometimes two or three jobs are needed to maintain a constant inflow of cash for daily life expenses, with the hopes of saving money to pay for college and live independently. 
It's all very overwhelming as it is and that doesn't even include the stress that comes with maintaining long distance relationships with friends and making time for a social life.
Just when you think you have time to give more attention to those aspects of life, you're hit with more career related crap, like how important it is to find an internship before graduating. 
Katie Patterson, founder of Lola Creative Agency in Emeryville said, "Sometimes you have to choose taking that internship over the retail job. You have to be willing to work for free. Especially if you're entry level. It's scary not having a job and having to worry about how to pay next month's rent, but that's a necessary risk to take. You may not always be paid in cash but you're getting paid in other ways."
Finding a job has become exceedingly competitive for graduates. Those who have no internship history are more likely to have an even harder time finding a job according to both CollegeBoard and Forbes.
In a US weekly article, it's mentioned that starting an internship before transferring is much smarter than waiting. This way you have at least one internship under your belt before graduating.
What is an internship?
This may be extremely apparent to students who have already completed internships or for those who have already done research, but if you haven't given internships much thought, it would probably help to have some clarity.
An internship is any temporary pre-professional experience that allows a student to test out a profession by exploring personal talent, gaining valuable skills and knowledge, and receiving daily feedback and constructive criticism.
Typically internships last anywhere from three months to a year.
Unrelated part-time or full-time jobs do not count as internships.
Internships should be specific to the major or career a student is interested in pursuing after college.
Why intern?
A very valuable part of interning is the amount of support and guidance that comes with it.
Interning can be intimating and challenge a person's confidence due to lack of experience and knowledge, but as an intern you're not expected to know everything.
The main point is to learn and decide whether or not a field is for you.
Through your internship the people you work with will teach and guide you through the specified field that a professor or reading a book may not be able to do.
This way you not only get hands-on experience and build your skill set, but you also stop doubting yourself and become more comfortable with your capabilities.
A vital part of interning is forming networks.
The connections you form through your internship will expose you to opportunities you may not get otherwise. These days knowing a professional who can not only vouch for you, but introduce you to other professionals can be the difference of getting employed.
Once you get a job in the real world, employers will be less lenient and have higher expectations.
One of the best media platforms to network is Linkedin; don't underestimate the benefit of having one. Employers really care about who you know and LinkedIn is a good way of getting a resume online and accessible to high profile business people.
What should you do before getting an internship?
If you're still an undeclared major, it's important that you find out what your interests are before finding an internship.
Having an idea of what interests you will make it easier for you to narrow down your choices. Internships can be very competitive, so it's vital to be passionate and eager about a specific field.
DVC offers career courses that help students research and form an idea of what they'd be interested in.
There are also career exploration websites like Eurkea.org, that allow career seekers to take tests which direct them to jobs they may enjoy. DVC pays to have this website available and free of charge to students.
Once you have an idea of what career you like, it's important to work on projects outside of school.
Zain Ali, senior designer at Instacart, said, "I was one of the first designers on the team here, so when we're looking to hire a new designer, a lot of the time I'm the interviewer. During interviews, I'm looking for someone who's enthusiastic and passionate. Show me what you've done. Make me want you on our team. Having a degree from a prestigious school doesn't prove much to me. I'm not interested in your degree."
Like Ali stressed, it's important that students make time to be creative and build a portfolio to showcase their skills. This goes for students in all majors.
Whether it's creating a website, starting your own business, planning a community event, or testing out a new solution for an ongoing problem, using your skills to create something is a great way to get noticed.
It's also really important to take advantage of your resources.
Take a visit to the Career Center on campus at your school, speak with friends and family members who may know people in your field of interest and reach out to professionals in your area.
The Career Center's on campus are there to help guide students. They have in-depth information on where to find internships.
There are countless websites online that will guide you to internship opportunities including: LaunchPath, Glassdoor, InternMatch, Linkedin and Idealist.
Popular times to intern tend to be during the summer and over breaks.
Don't wait until the last minute to look for an internship. It's extremely important to stay on top of deadlines for applications and start looking for internships months in advance.
About the Writer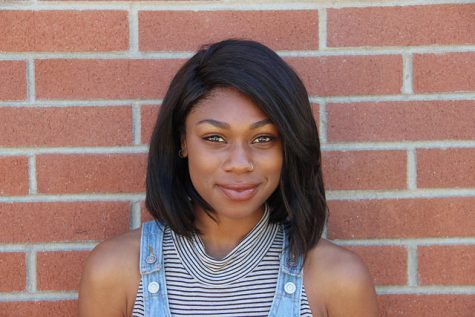 Dominique Smith, Editor
Opinions editor, fall 2016. Staff member, spring 2016.