One song saves lives
Hang on for a minute...we're trying to find some more stories you might like.
According to the American Foundation for Suicide Prevention, "The annual age-adjusted suicide rate is 13.26 per 100,000 individuals. On average, there are 121 suicides per day." These numbers are staggering and devastating. Nobody should make a permanent decision based on something that is only temporary.
The number is the National Suicide Prevention Lifeline. 1-800-273-8255.
Sir Robert Bryson Hall II, better known as rapper Logic, has made an anthem on suicide prevention. Logic aptly named the song "1-800-273-8255."
Logic sat down in a video interview with the company Genius to explain the meaning behind his powerful song and compelling lyrics.
The first verse reveals painful lyrics, "I've been on a low. I been taking my time. I feel like I'm out of my mind, It feel like my life ain't mine. Who can relate?" Logic explained that, "The first hook and verse is from the perspective of someone who is calling the hotline and they want to commit suicide."
The second verse divulges a ray of hope. "I know where you been, where you are, where you goin'. I know you're the reason I believe in life. What's the day without a little night? I'm just tryna shed a little light. It can be hard. It can be so hard. But you gotta live right now. You got everything to give right now."
For Logic, "The second hook and verse is from the perspective of the operator on the other end of the line, 'I want you to be alive. Let me tell you why'."
The song ends with empowering lyrics, "Pain don't hurt the same, I know. The lane I travel feels alone. But I'm moving til' my legs give out, and I see my tears melt in the snow. But I don't wanna cry. I don't wanna cry anymore. I wanna feel alive. I don't even wanna die anymore."
These lyrics tell that the person that once thought the way to go was to commit suicide, but has realized how important living is.
Logic also revealed why he named the song the lifeline number instead of something else. He stated he named it "1-800-273-8255" for the people that, "do feel this way. This song is inspiring me. Let me call somebody at this hotline and see if they can help me." The song needed to be titled the phone number so awareness could be spread.
Logic felt the need to make the song because, "it's something that I feel really needed to be said."
This song has the possibility of changing lives. "1-800-273-8255" is an anthem on spreading awareness, on choosing to live. It shows that there is hope for people who are close to giving up.
The song deserves to be played all over. The message is worthy of all the awareness it has gained.
The number again is 1-800-273-8255. It is just one time to listen to a song or phone call away that can save lives.

About the Writer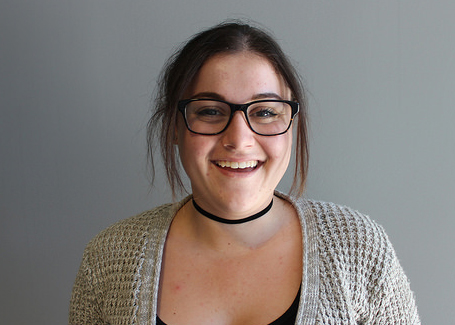 Deandra Procassini, Staff member
Staff member, fall 2017.