Diablo Valley College's final note of 2017 comes from piano bench
Hang on for a minute...we're trying to find some more stories you might like.
Diablo Valley College piano students took the stage in the Recital Hall for the last event of the semester, playing their hearts out to recitals and providing a venue for Bay Area pianists to gain performance experience.
Held every Thursday between 2 p.m. and 3 p.m., these concerts offer the chance to students enrolled in MUSIC-252 (Piano Ensemble) and MUSIC-255 (Piano Repertoire Master Class) to perform solo and ensemble pieces in front of audiences over the course of the year.
"How the musicians handled the music in such a speed was astonishing to me," said Jose Estrada, a DVC student currently taking MUSIC-150, a class for students with no prior keyboard experience. "I found the duets amazing because I can't dream of coordinating myself to play a song with another person. I have a hard enough time playing by myself."
While stage fright is usually a common challenge for many performers, none of these students appeared to suffer from it.
"It's scary performing sometimes but I do it so I can get over anxiety," said Riley Foster, one of the students who played his own piece at the event. "It's also really cool to show people who I am in a sense through my music, I feel like I'm connecting to people."
The 14 students performed their pieces with skill.
"The musicians performed with heartfelt passion and skill," said Sharon Moyer, a spectator present in the audience. "The piano students were well prepared, and the music selections were tasteful and well received by the audience."
According to Dr. Bruce Cook, director of piano and world music departments at DVC since 1996, the DVC piano program is one of the most comprehensive in community colleges nation-wide and provides instruction at the beginning, intermediate, and advanced levels.
For Cook, the ultimate aim of piano study must be to inspire the students' creative, artistic and technical freedom at all levels of ability.
"It's always rewarding to know that my piano students are acquiring the necessary skills at DVC to support a lifetime of music making for personal artistic expression and professional careers as performers and teachers," said Cook.
Cook also encourages students and visitors to check out the spring concerts, including a March performance of Bach's Keyboard Concerto in A Major with the DVC Philharmonic that features three students from MUSIC-255 who competed for this honor.

About the Contributor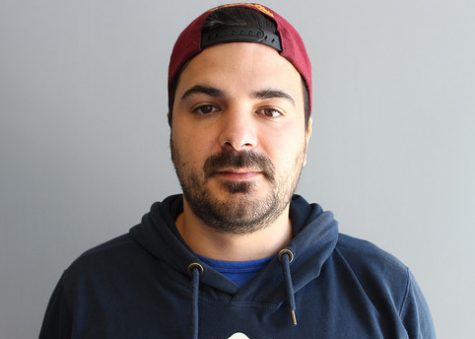 Olivier Alata, Staff member