District Chancellor recieves 18 percent raise amidst budget cuts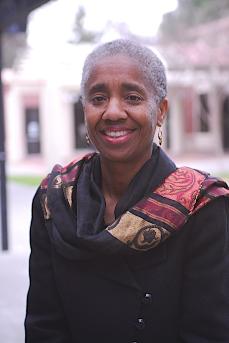 Chancellor Helen Benjamin's nearly $40,000 new raise appears to have generated little controversy within the district, despite a year marked by a state budget crisis, class cuts and a pay hike of 3.5 percent for faculty and other college employees.
The president of the union that represents district teachers issued a press release, saying Benjamin's total compensation package now ranks her No. 7 among chancellors in the 10 Bay Area community college districts, about the same place as faculty.
"The big jump all at once may look bad, but in context we can understand the board's decision"

– Jeffrey Michels.
" The big jump all at once may look bad, but in context we can understand the board's decision," said United Faculty President Jeffrey Michels.
UF Vice President Glenn Appell echoed Michels comments, saying, "We didn't want Helen taking a job in San Francisco that paid $100,000 more than our district."
In an interview, Benjamin declined to say whether she had received job offers from other districts.
The governing board voted Jan. 28 to raise the chancellor's salary by 18 percent, increasing it from just under $209,000 to $247,000, retroactive to July 1, 2008.
In addition, her new 42-month contract includes an annual $21,600 compensation package that provides $7,200 for transportation within the district, $4,800 to be deposited into a tax sheltered annuity, and $9,600 to "facilitate and support" community relations.
It also contains a "pay for performance" clause that gives Benjamin an annual 5 percent raise, if she rates "satisfactory" or better on criteria set by the board.
Her previous contract had the same clause, which allowed her to increase her salary more than $28,000 between 2005 and 2008.
Benjamin inherited a nearly bankrupt district with declining student enrollment and low faculty morale. Many credit her with turning it around.
"The [district] cannot afford to not have a leader like Benjamin in these times," said Scott Lay, president of the Community College League of California, which represents administrators.
"The search for a new chancellor could cost between $50,000 and $100,000"

– Scott Lay
"Helen Benjamin was significantly underpaid when compared to other chancellors in the area. The search for a new chancellor could cost between $50,000 and $100,000, Lay said.
Although many people appeared supportive of the raise, some questioned its timing.
"Most of the members at this time are concerned about such a big raise," said Local 1 President Mike West, whose union represents 500 non-teaching employees. "Timing is everything."
When Benjamin was hired as chancellor in 2005, a 5.25 percent pay cut from her base salary of $190,000 was written into her contract.
At the time, all employees were taking pay cuts because of the district's financial crisis.
That first year she made just over $180,000, which was $37,000 under what the previous chancellor, Charles Spence, was earning when he was fired.
"Any success that has been achieved, is never one person's, it takes a team to do what we do, I provide leadership."

– Helen Benjamin
Benjamin was president of Contra Costa College before she became chancellor. She moved here from Texas in 1990 and has worked in the district since, at times as both a teacher and administrator.
Benjamin credits a "great faculty" for helping her pull the district out of its financial woes.
"Any success that has been achieved, is never one person's," she said. "It takes a team to do what we do, I provide leadership."
Leave a Comment