Wildfires scorch Mt. Diablo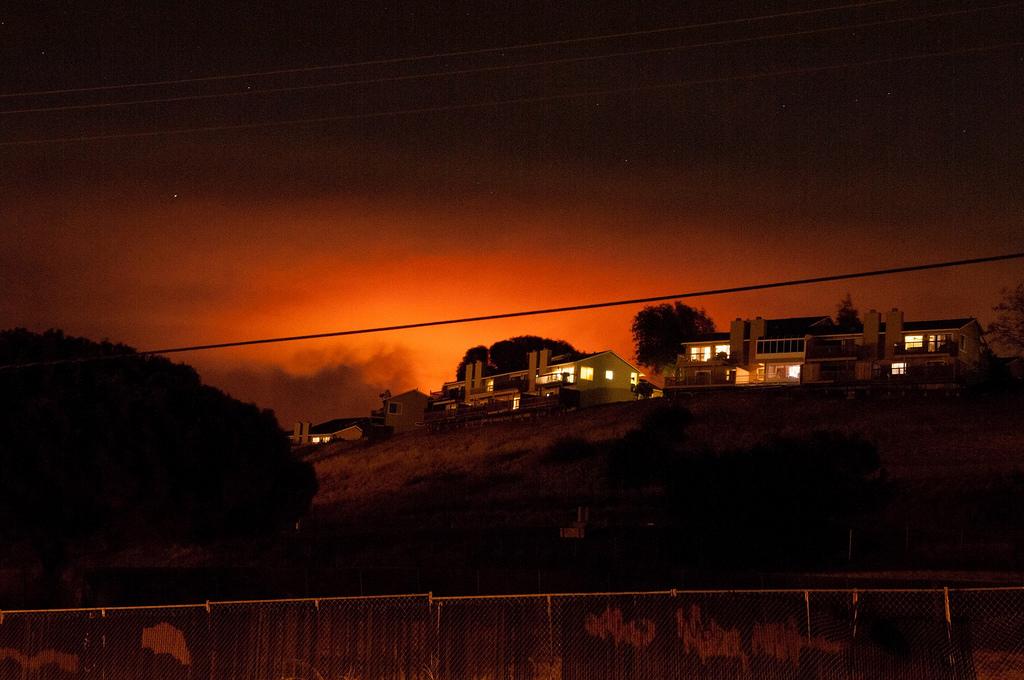 A large brush fire has engulfed much of Mt. Diablo
State Park and threatened home and ranches at the base of the mountain.
For the past week, fire fighters have battled the blaze to save homes, and by Tuesday they were able to prevent the fire from reaching homes and property in nearby Clayton, Calif.
Many homes and ranches located in the isolated southern Clayton were ordered to be evacuated on Monday, but due to a change in the fire's coarse, and the American Red Cross has prepared a shelter up to 100 people at the Clayton Community Library.
Much of the eastern side of Mt. Diablo has been burned, and the rugged terrain has made it difficult for firefighters to battle the blaze on the ground.
The fire began burning Sunday afternoon and within 24 hours, the blaze grew rapidly and engulfed the entire east side of Mt. Diablo. Firefighters estimate that the fire over 3,200 acres. Experts are still uncertain as to how the fire began.

The dry weather and overbearing heat of California's late summers are notorious for creating ideal conditions for wildfires. The Cedar fire just ten years ago burned 280,000 acres in San Diego County and destroyed over 2,000 homes. The Yosemite rim fire that broke out last month is still raging and burned an estimated 240,000 acres, making it California's 3rd worst fire in history.

"It could have been an accident or caused by people. We are close to this situation all the time," noted Clayton resident Peter Barbosa, whose business Cup of Joe had a clear view of much of the fire. "[It's] dangerous all the time."
Another Clayton resident, who only went by the name of Ron, expressed his gratitude towards fire fighters. "I'm just glad and thankful of the firefighters and [how] they've been able to prevent the loss of property, homes and lives."

Large swaths of Mt. Diablo State Park continue to burn unopposed and this has created a massive plume of smoke above the summit that is visible across the East Bay. Ash from the fire has fallen as far south as the DVC San Ramon Campus.

Fire fighters are preparing for an extended battle with the fire and relocated their command center from Clayton to Camp Parks military base in Dublin, where fire fighters can field a much larger defense against the blaze.
Fire departments from as far away as Chico have sent in vehicles and support teams to aid Clayton and Contra Costa county fire departments. Helicopters flew around the clock dumping massive buckets of water on the blaze.
"Incident Management Teams which specialize in larger fires over longer periods of time are being brought in from across California," said Robert Marshall, Clayton fire department's spokesperson.
The most recent estimate of the fire's size was 3200 acres burned with 45% of the blaze contained. Up to 350 homes were threatened at one point, most along Morgan Territory road and Curry Creek road. The fire has been reported to be moving south west, away from Clayton as well as major urban centers of Walnut Creek and Clayton.
Conditions are still ripe for the fire to erupt once more as it move away from Clayton. Additionally, fire season in California has just begun.

"We are not out of the woods yet," said firefighter press officer Steve Aubert.

About the Writer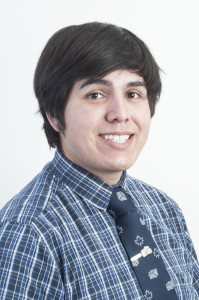 Gustavo Vasquez, Photo chief
Photo editor, spring 2014 and  fall 2013.