Holiday art sale raises money for DVC department
The DVC Art Department held this semester's holiday sale at the DVC Community Conference Center from Dec. 3rd to 5th. The art students and teachers sold their pottery, printmaking and jewelry made in their classes.
The art department has a holiday sale once a year at the end of each semester.
Andrew Snarr, an attendee of the sale said, ''I think it's a great thing for DVC to raise money and raise awareness for our program."
Quinn Thornton was looking around many of art students' pottery works and said, ''I wish there were like teapots as well as these tea sets. Like I wish there were a set of tea cups and tea pot that matched, and I would be happy may be more pronged to buy, at least magic tea cups.''
Art student, Kelly Loria was selling her printmaking works hoping students support her art studio.
"I think it is really exciting to see all the great our working concerned of DVC programs because it's a small community college and there is a lot of good working," Loria said.
Maria Rhodes is an art major student, who takes a class jewelry two.
''We made less jewelry [than past years], but particularly these were made by our teachers," Rhodes said. "Before, the department used to get together to make jewelry, but now there are fewer students."
She also explained that it's a month long process to perfect the work, but it is worth it and less expensive than what is out on the market.
"They are beautiful, but It's all good deals with good quality actually," Rhodes said.
Leave a Comment
About the Writers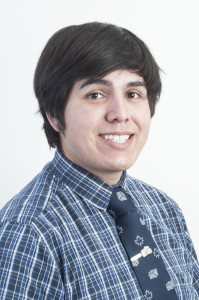 Gustavo Vasquez, Photo chief
Photo editor, spring 2014 and  fall 2013.
Akihisa Kishigami, Staff member