DVC student victim of hit-and-run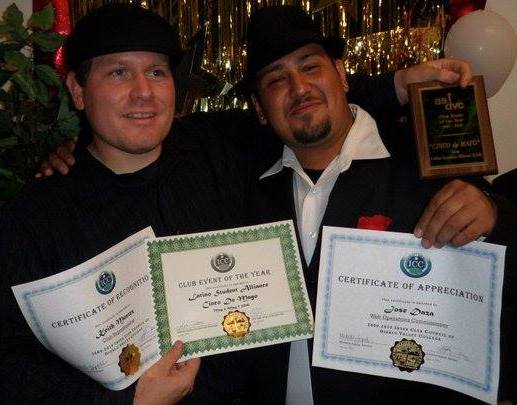 Diablo Valley College student Jose Luis Daza was killed early Sunday morning, Feb. 28 in a freeway hit-and-run accident.
Daza, who had parked his car along the shoulder of the freeway, was outside the vehicle checking his tire when his vehicle was struck, which lead to his death.
Keri Cache, 31, of Oakland, hit Daza's Toyota Corolla on eastbound Interstate 80 near the Pinole Valley Road exit just past midnight. Cache was arrested on suspicion of driving under the influence, causing the loss of life, felony hit and run causing the loss of life and driving with a suspended license, according to media reports, according to a Facebook post from the California Highway Patrol.
Daza, 28-year-old Martinez native, was a DVC drama major working towards his AA degree. He participated in the Inter-Cultural-Club, the Latino Student Alliance, and the DVC Disabled Student Services Club A3.
"When I first got to DVC in 2011, Jose was part of the ICC and was in charge of major DVC changes," said DVC president Peter Garcia. "He added a level of expectation and participation in student life."
One of his major contributions through ICC was overseeing how to qualify for club funding and being available to provide information to students.
He also contributed greatly to the drama department, as an actor and technician, building scenery, and assisting with production lighting. 
"We were all devastated to learn of Jose's passing," said Beth McBrien, Academic Senate Council president and drama professor. "Jose was in my directing class several years ago, and he was always thoughtful, worked extremely well with other students, and had great ideas in class. Jose was always very kind, and very professional – he was a pleasure to have in class."
"Every moment I was free he would come and talk. He was ambitious and driven," said Francisco Hinojosa, president of the ICC and longtime friend and colleague of Daza's. "You could just sit and talk with him and he wouldn't hesitate to help you in any way he could."