The 2016 ASDVC General Elections voting period is coming up and students need to vote
ASDVC members bear the crucial responsibility of joining college committees so that the school board can stay current with everything going on at Diablo Valley College. This semester, ASDVC not only faces diminishing participation from these committees, they are instead seeing an increase in committee resignations.
On March 8 at their weekly meeting in the Students Union Conference Room, ASDVC President Wesley Xia shared his frustration with ASDVC members, after hearing President Garcia's concerns of ASDVC losing its involvement.   
"It is our job to be apart of the college committees," said Xia.
Several members have dropped out of committees; those who remain have had poor attendance, or simply aren't as involved as they could be.
ASDVC parliamentarian Ashley Leung told ASDVC, "You have to show yourselves at these functions. When we don't go to these things it looks bad on ASDVC. Step Up!"
Fellow member Daniel Pardo, added that, "Everyone is either here because they care, or because they're trying to build their resumé, and if they're here to build their resumé they're going to miss meetings."
The end of Spring semester is nearing and that means it's time for ASDVC elections, to fill the positions of current board members who will be transferring in the fall.
The lack of participation and genuine interest by members has caused internal conflict within ASDVC, hindering its ability to perform basic functions as the student government. Voting in this election is extremely important in determining the future of ASDVC, as well as representation for DVC students.
ASDVC will be holding their 2016 General Election Debate on Wednesday, April 6 from 11-2 P.M. in the Student Union Conference Room. Nominees will be asked about DVC student issues such as textbook prices, parking, transportation and more.
The 10 positions open for next semester and their candidates are:
President
Conner Pope
Bowen Chris Liu
Executive Vice President
Legislative Vice President
Andrew Soegiharto
June Namgung
Controller
Dang Nguyen
Dean Johnson
Sijia Jessie Gao
Secretary
Parliamentarian
Shohei Ige
John Michaelson
Director of Public Relations
Bilal Ahsani
Rintaro Taneichi
Director of Activities
Diversity Affair
Tain Hong
Efrain Steven Solis
Cheng Lin
Environmental Affair
Xiaotong "Ophelia" Liu
Sejin Han
The ASDVC General Election voting period will be the following week on Wednesday and Thursday, April 13 and 14 from 9 a.m. to 7 p.m. in the DVC Cafeteria.
About the Photographer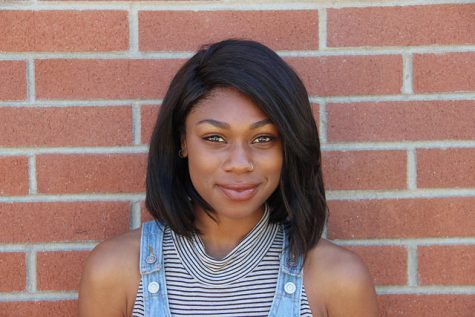 Dominique Smith, Editor
Opinions editor, fall 2016. Staff member, spring 2016.