Fred Wood: An advocate for the students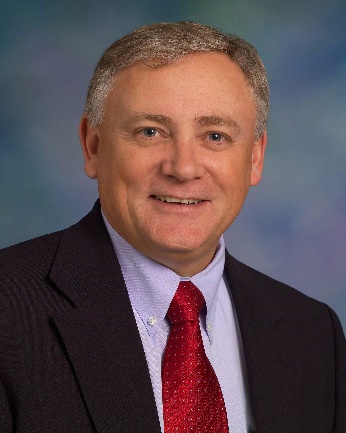 On Nov. 4 in Martinez a special meeting was held to determine the newly appointed Chancellor of the Contra Costa Community College District, Dr. Fred Wood was appointed to the position.
Having just served at Minnesota University of Crookston as a faculty member he left to take care of family in Northern California, he is now welcomed into the CCCCD.
Most notably, Dr. Wood has come full circle as he began his college career right here at Diablo Valley College, "Community college was a big deal for me," he said during an open forum at DVC.
"My experience at DVC was life changing.  The faculty and staff nurtured me and gave me the confidence I needed to succeed.  They advised me not only about the next courses to take, but where might be the best place for me to transfer," he continued in a response via email.
"If DVC had not been here, I would have never gone to college," he said. This statement holds a lot of bearing and rings true for a lot of students currently attending DVC.
One of  Wood's most unique qualities is his attention to the students themselves. The position of Chancellor holds a lot of responsibilities, a lot of which deal with faculty and staff. But what about the 1,019,640 students it's meant to help?
Dr. Wood worked at UC Davis for 26 years and helped establish a cohesive relationship between the students and faculty. He focused on marginalized students.
He helped build the new Student Community Center at the heart of the campus which now houses the LGBT Center along with a number of other critically important student centers. He's also known for acknowledging non-traditional students such as online only students, and social injustice issues as he assisted with Cal Grants. "I would be here. Talking with you. Talking with faculty, talking with students," Wood said in regards to what he would do as Chancellor.
His attention to the students welfare is paramount as he wants to work with k-12 schools to get community college to be a first choice rather than an alternative and close the achievement gap.
"I am a good listener and learner, which I think are essential for a new chancellor.  It is about the students, and each employee of the District has a contribution to make.  I need to learn from them, and listen to their ideas on how we can increase the success of our students," he said in regards to student success.
He's also innovating as far as funding is concerned. State, local, and partnerships with surrounding businesses are a big part of his fundraising plan. "We have to recognize the state can't be the only one reliable. We need to be innovative. We need to be thinking of the next step," he said.
This task is not an easy one, "You got to be on them and build those relationships," he said in reference to dealing with the state.
His concern with not neglecting students without advantages was prevalent throughout the forum, "For many students the staff make a strong connection. We need to be thoughtful with each other and build trust. If you don't have trust. Game over," he said. This place just doesn't run off of the staff over all, it's the students that make this a community and give us the ability to celebrate our uniqueness.
That being said, he stated that he doesn't want the staff to feel invisible or overshadowed by faculty, "I think it's important for advancement from within, he said." Being able to progress while in their current position was a great concern from classified staff, and he wants the staff to feel they have advancement opportunities.
Wood highlighted his availability and willingness to get involved to understand the core issues, both faculty and student related, "I'm very accessible. To do this job you have to get out on the campuses," he said.
His enthusiasm continued, "Good leadership is serving leadership." He believes a good leader serves their people, and is not above them, and that is an important quality in a Chancellor, especially when they believe, "The heart of what we do is from the inspiration from the students."
Editor's note: This story has been updated to include recent quotes from Dr. Fred Wood.
About the Contributor
Erin Smith, Editor
Opinion editor, spring 2017. Managing editor, fall 2016. Features editor, spring 2016. Staff member, fall 2015.