Plane headed for Buchanan Airport crashes just miles from DVC
An airplane crashed into the signal at the intersection of Marsh Drive and Solano Way around 3 p.m. Friday, May 26. The plane was a single engined kit-built GlaStar. Kit-built aircraft are often built by hobbyists, unlike commercial planes.
Brothers Oswaldo and Luis Lopez heard the engine emitting a loud screeching noise, and ran outside the local Kinders' to see the aircraft flying dangerously low.
It has not been confirmed yet whether the loud screeching sound indicated engine failure was the cause of the crash.
"I saw the pilot struggling," said Luis Lopez. Lopez claimed to have seen the pilot frantically trying to gain control of the plane before impact.
The plane appears to have crashed into the fence across from the Lithia Crystler Jeep Dodge Ram of Concord, bending one street sign and severing another before crashing into the street light. At some point during the crash the plane lost its left wing.
Hazmat was on the scene due to oil leaking from the aircraft.
According to the Concord Police Department's Facebook page, "the pilot and solo occupant [have] been transported to a local hospital."
We will update this article as more information becomes available.
About the Contributors
Erin Smith, Editor
Opinion editor, spring 2017. Managing editor, fall 2016. Features editor, spring 2016. Staff member, fall 2015.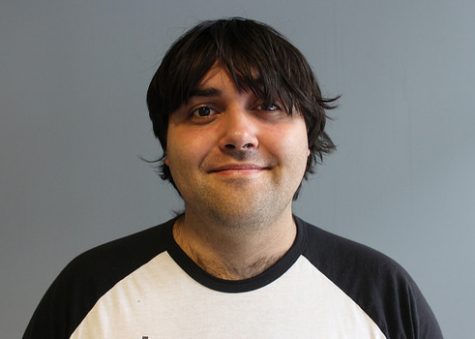 Frank Guitron, Editor-in-chief
Editor-in-chief, fall 2017. Co-editor-in-chief, spring 2017. Staff member, fall 2016.