Race for Diablo Valley College's next president kicks off
Hang on for a minute...we're trying to find some more stories you might like.
Dr. Joanne Russell focused on student success while speaking to students, faculty and staff about why she should be Diablo Valley College's next president on Monday, Nov. 13.
The first out of four finalists who will be speaking to the Diablo Valley College community this week, Dr. Russell is a former science professor turned community college administrator.
Dr. Russell has spent over 25 years working with students ranging from graduating high schoolers to community college students and implementing programs to help improve student success.
If elected president of DVC, Dr. Russell wants to focus on, "student life which equals to student growth." According to Dr. Russell, if students get involved in student life, for example participating in clubs and doing study groups, the growth of students will expand.
In the second half of the forum Dr. Russell answered various questions submitted anonymously by audience members.
With student success being one of many focuses for Dr. Russell the audience posed many questions on how to achieve such success.
One of Dr. Russell's beliefs for reaching such success is that DVC needs to focus on the, "ability to budget" and the "ability to work across different constituencies."
Another key focus Dr. Russell stated based on student success was, "ways to encourage student involvement to the college" in such a way that it, "improves success for all."
One more key value Dr. Joanne Russell targeted was to, "instill a dream for students to do college."
In addition to the success of students, Dr. Joanne Russell also wants to focus in on expanding the number of full-time faculty.
One of the audience members, Gary Walker-Roberts, a board trustee member said he liked, "having Dr. Russell work at community colleges." He also liked that one of her main objectives is to, "focus of student success."
When one of the recruiters was asked by reporters about candidate Russell and what she had to say about the future of DVC the recruiter declined to talk to reporters because she felt it was important to keep an open objective.
The next candidate forum will be Tuesday, Nov. 14 at 2 p.m. in the Diablo Room with Kimberlee Messina.

About the Writer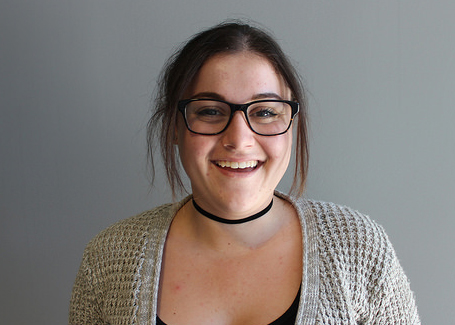 Deandra Procassini, Staff member