Car drop off planned for next year
Parking has always been a struggle for a long time at Diablo Valley College, especially when it comes to the first two weeks. Depending on the time of day, parking is not a guarantee at the Pleasant Hill campus.
"The parking at DVC is very hectic. Even when there is overflow parking, it's packed until the third week of school," said DVC student, Natural Sciences major, Gina Christophersen. "I have had to park at the mall garage just to get to class and even then I am still running late."
The College Council Committee, called by John Freytag, met on Oct. 17 to review how the valet services have worked out for DVC students and what improvements they made. Laurie Lema, dean of planning and research, had attended the meeting to speak about the use of the service and the results of the online surveys taken by students about car drop off.
College Council heard that some Southern California schools such as San Diego Mesa College and Compton College used valet services to help students have access to parking.
According to Lema, the college president put together a task force team of faculty, that would explore the idea of car drop off before the start of this fall semester. The team had contacted the schools to see how it worked at their campuses and then started with the common protocol to interview some companies.
Lema did not name the other companies that were interviewed and only mentioned West Park Express.
The team interviewed local companies that were within an hour and a half drive away from DVC, then came across the West Park Express.
West Park Express had been used in the past by UC Berkeley parking, smaller venues, and some healthcare companies in the area. As soon as the team hired West Park Express, the car drop off was available the first two weeks of fall 2018 semester.
The school reached out to students letting them know about the service through the DVC website, student's Insite emails, and any other forms of communication. There were signs put throughout each parking lot for students, so they could be informed of valet and use it if they could not find parking.
The first week of car drop came with lots of trial and error as West Park Express spent each day parking student cars in the overflow parking lot. The valet attempted to park every car in that had come to the overflow lot looking for parking on the first day and found that it was more difficult and took too much time.
"West Park Express continued to listen to suggestions and to make suggested changes each day," said Lema.
As each day progressed, the valet team developed a plan of having students park their own cars, in hopes to fill the lot completely, then began car drop off as soon as the lot was filled. If valet parked a student's car for them, they would take the car keys from the student and give them a tag. The tag would help the student have their keys returned back to them as soon as their school day was over to retrieve their car. After 3 p.m. each day, the valet company would finish any leftover parking for students and take any remaining car keys in their possession to police services, which is located by Lot 1.
According to the surveys that were posted online, students asked for car drop off to be more organized in reference to the first day, explaining the difference between self-park and valet, clear instructions on navigating through the parking lot, and a better system for dropping off keys and where to pick them up after hours.
DVC has decided to take the suggested improvements and bring back car drop off for spring 2019 semester.
"I think it's great that they are open to feedback and are willing to improve based on student opinions," said DVC student Lilliana Gonzalez.
About the Contributor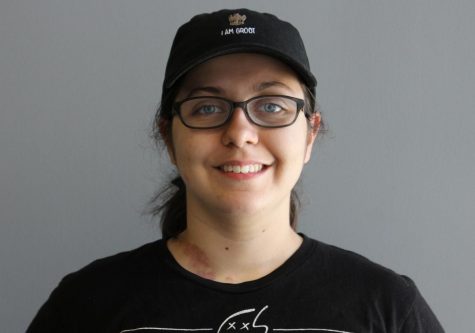 Samantha Laurey, Senior Staff member
Staff member, fall 2018.

Senior staff member, spring 2019.