New ROV Team builds robotic submersibles
A remotely operated vehicle with a robot arm is being created by Diablo Valley College's new ROV organization. It may even get the chance to reach 1,500 feet below the ocean's surface.
The vehicle would be making contact with the USS Macon, an old airship. The ship resembles the Hindenburg, and is currently resting in a fathomless trench off the coast of Monterey. The goal of reaching such depths was set by the organization last semester. Although, they didn't become fully developed until this fall.
They're working towards a regional competition in Monterey Bay taking place on May 11. Another event is taking place in Tennessee this coming June, which they will not be attending. DVC's administration determined it would be more beneficial for the ROV team to compete in Monterey. Both competitions will be organized by the same coordinator, the Marine Advanced Technology Education for ROV's. MATE hosts numerous competitions throughout the United States each year.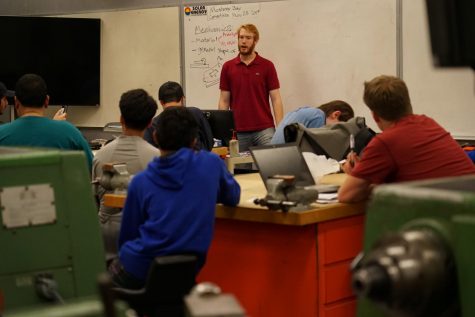 Whitman Hall, mechanical engineer and head of DVC's ROV club stated that he does not have any strong opinion for or against DVC's decision.
Despite Hall's team not attending the Tennessee event, they still want to compete. These students have taken it upon themselves to build something of great purpose. 
Another drive is, "an outlet to express ourselves," said student Jacob Wetmore.
They worked together on their own to create this club. Now, DVC has the first student run organization to actually compete in STEM, according to Wetmore. On Nov. 6 during a meeting, Hall split everyone up into two teams.
"The mechanical team was working on the frame design… the electrical team has been working on integrating that program (RDUSub), with the electronic components," said Hall.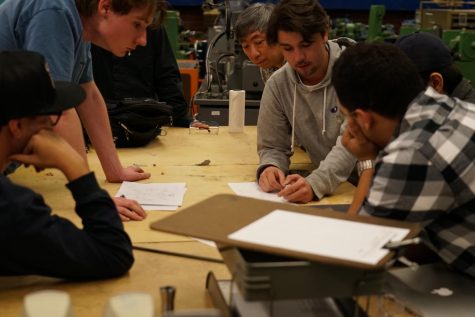 MATE's sponsor will set the guidelines for the competition. Their profession, being gas and electric, have brought both teams into the preparation phase. A manual serving as an extensive project overview will be released Nov. 15.
Until then, they will discuss and test ROV body designs. This design will determine how they execute every other part of their mini robot, including its wires. These human built companions must have the ability to inspect pipelines deep within the ocean, in theory.
Each ROV unit needs to open doors or replace pipe screens using an arm, during the inspections. The events hosted by MATE bridge the gap between college students and industry leaders, explained by Hall. They're presented with real problems companies in the industry face and are instructed to solve them as they would on the job.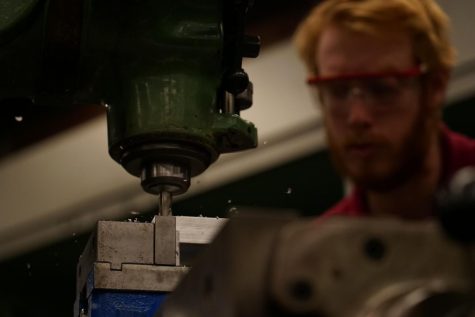 This event came with a real perk. A handmade ROV may get the chance to dive well below the ocean's surface. During the competition, Hall's team companion will be tested in a pool, but it's what comes after that's the real challenge.
The true test currently rests in a Monterey trench off the coast. Originally taking off from Hangar One, at Moffett Field air yard in San Francisco. According to Stephen Johnson, the advisor of the ROV organization, the USS Macon was over the Monterey Bay when it got caught in a storm. 
"This thing literally stood on its end 300 feet tall you know, long airship and this thing was so big it carried other airplanes, okay," said Johnson, emanating with excitement.
"I'd like our own video and pictures taken from the ROV that we build, of that ship," said Hall.
Even he knows it will be a sight to behold.