Tigers unable to earn stripes against dominant Vikes
Saturday night, the men's lacrosse club game had emotions
running wild and intensity lingering in the air. With a final score of 22-4,
the DVC Vikings took the win against the University of
Pacific Tigers.
In the first few minutes, the DVC defenders decided to slide their sticks instead of the body, causing the first portion of their game to be neck and neck with their opponents. It wasn't until goalie John Rowney's quick reflexes saved some one-on-ones that the momentum was immediately amped up. The Vikings finally started to swallow their overly exuberant confidence and decided to play real lacrosse as a unit.
Club vice president and defender Brandon Hall carried the ball down the field and finished off his beautiful play with a crisp and clean shot into the goal. This caused the fans to go wild, and the team even wilder. The same reaction was deemed from Midfielder Quann Daniels who took a less dominant left handed bat swing in front of the goal, breaking past the goalies stick. His teammates roared from the sidelines, illuminating their team unity.
Players like Rowney, attacker Miguel Pacheco, and midfielders Jordan Louis and Patrick Howard would win face off after face off, allowing the game to move smoothly in the favor of our Viking boys. Not only did this keep the ball in the Viking's possession throughout the majority of the game, it all helped them to function as a team as opposed to single players.
As the game progressed, the Vikings scored left and right, completely shutting down UP's defenders. Impressive hat tricks by team captain Devon Bahary and midfielder Jakob Ternes would leave UP's goalie and the rest of the stadium awestruck.
After the game, Bahary said, "In a game against a lesser opponent, we played an unselfish game of Lacrosse which will hopefully continue into our successes next Saturday against Simon Frasier University from Canada."
Within the last few minutes of the game, midfielder Miles Wood showed his enthusiasm a little too physically by smashing into a player, causing the game to stop. But the slight hiccups from the beginning and end of the game were no match for the DVC Vikings lacrosse club team, who impressed the crowd immensely.
Leave a Comment
About the Writer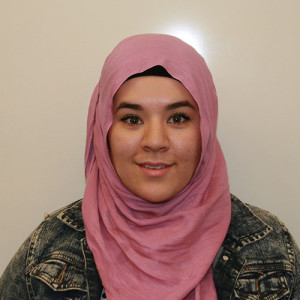 Roshan Rahimi, Inquirer Staff