Inaugural all-star lacrosse weekend a success
Champions, all-stars, and fans all came together on Saturday, Nov. 7 to celebrate DVC's lacrosse club.
The
beautiful day of blue skies started off with an award ceremony honoring the
Vikings recent championship title this season. The team was awarded the "Little Oak
Championship Barrel", where they will add plaques every year they win. T-shirts advertising their newly achieved successes were available stadium-wide.
The CJCLA (California Junior College Lacrosse Association) state they are "dedicated to expanding junior college lacrosse opportunities for the student-athletes of California."
Matt Blamey, president of the CJCLA, went on to say, "I feel like a domino effect will play out, where things will slowly start to fall into place," when asked about the transition of bringing lacrosse to west coast junior colleges.
Blamey went on to say that the all-star game consisted of 39 players from five different community colleges, equally divided according to each players skill set. Both Team Yona and Team Fury hosted a guest coach from 1 of the 5 junior colleges.
The game kicked off with an official introduction of each team, its players, and their greeting of one another. The excitement of the players was exuberant, foreshadowing what looked like a marvelous game to come with wonderfully talented lacrosse players.
The players took their positions on the field anticipating the whistle vigorously. At the first blow, Fury gained possession of the ball, and midfielder Jakob Ternes immediately drove down the right side of the field and shot an overhand goal. Ternes would go on to achieve a hat-trick during the first quarter, scoring two more goals for Fury.
Attacker Nick Bunnell would score another Fury goal, with a shot barely bouncing in by the goalies feet. With only a few minutes left, Attack Brett Jackson of Yona would finally score their first goal ending the quarter 4-1 with Fury in the lead.
Through the first half of the game, endless efforts were made by Yona, but their execution fell short in the last few seconds of each play.
Defender Kenneth Luke was working flawlessly with goalie Caleb Pryle as an undefeatable unit against the many attacks from Yona's midfielders Devon Bahary, Octavio Martinez, and Jordan Louis. Pryle would later go on to say, "I had a lot of fun and was glad to be a part of the first ever CJCLA All-star game."
Attack Abbott Pratt and Bahary soon pounded their shots in the goal, lessening Yona's deficit; however, Fury was still in the lead 5-3 by the end of the second quarter.
The halftime of the CJCLA All-star game consisted of three different activities, including the accuracy shot, the trick shot, and the speed shot. Fans were allotted score cards, and were dispensed the opportunity to judge each player selected, and scored accordingly. Winners were given $25 gift cards to Sling It! Lacrosse.
Quarter three definitely had fans on the edge of their seats as Fury went up one, 6-5. Through persistence and consistency, Yona was able to catch up, and was hungry for another goal.
Long stick middle Kevin Cavanaugh kept his speed and coordination up to par during each quarter, which helped Yona make their much needed recovery.
The goalies on each team, John Rowney and Pryle, were impeccable through this quarter, saving numerous shots on each end of the field.
Goals by midfielder Jake Mcintyre and Pratt would lead Yona to a single point lead, their first. The intensity was high, and tensions were strung out, but defenders like Jared Malin kept calm, cool, and collected, holding their ground and keeping the opposing teams attack out.
After a quick time out in the fourth, Bunnell scored for Fury, tying the game. With 7s across the score board, and seconds ticking away, both teams struggled for one last goal.
Bahary attempted another shot, but it was off by a hair. With three minutes left on the clock, Michael Wells scored for Fury, giving them the lead in the final minutes.
Although Yona's fight was valiant, Fury would take the win in the first ever CJCLA all-star game.
Hat-trick-scoring Ternes went on to credit his team for the days accomplishments: "Today I was able to play with a lot of good individuals. My teammates found me, and trusted me, making us come together."
Malin said, "This was a good all-star game for the inaugural season. It was well organized, and not to mention the game was well honored. This was an amazing way to start off CJCLA."
Head coach Dean Wallahan ended the day with a final statement, saying, "First of all, it is great we got a league started up and that DVC was able to win the championship. This is all tremendous for Northern California Lacrosse. What a better day with clear blue skies, no snow, and a great environment to showcase such talent. With the new additions of CJCLA we expect to see some growing pains, but anticipate a huge growth within the next few years."
Coach Wallahan also noted that it was a pleasure coaching the DVC lacrosse club, and is thankful for members, such as Terry Armstrong, who made this all possible though endless efforts toward a successful season.
Leave a Comment
About the Writer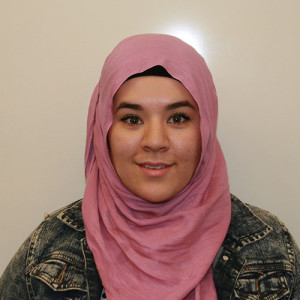 Roshan Rahimi, Inquirer Staff