2018-19 NBA season predictions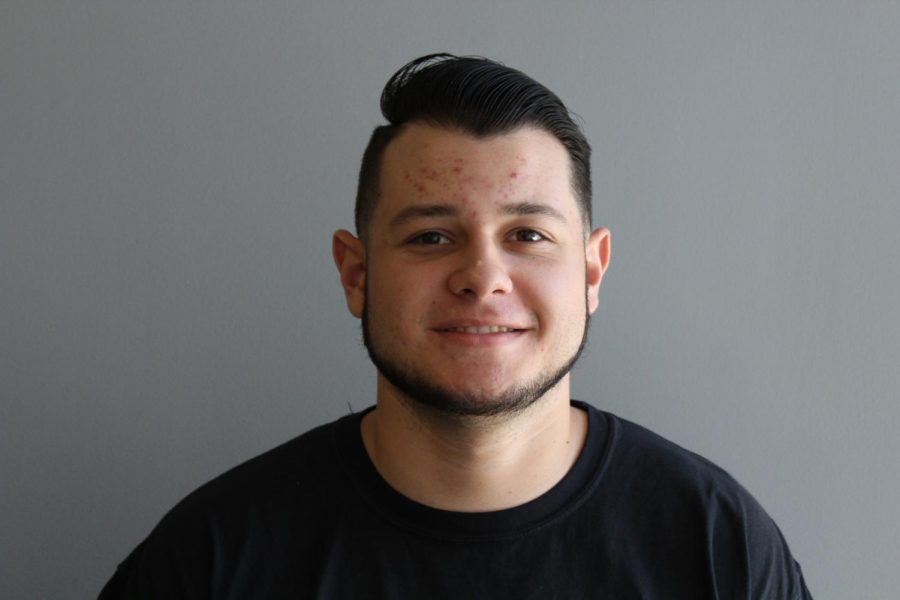 Another NBA season will soon be upon us, which means that the voices of Kevin Harlan and Marv Albert will soon be gracing our living rooms again as people enjoy the games of the new year.
With another NBA season comes predictions from fans and media alike. With so many changes and drama in the offseason, many people wonder what the new direction of the league will be. With that, here are some predictions for the 2018-2019 NBA season.
Most Improved Player: Markelle Fultz, G, Philadelphia 76ers
Fultz's career so far has been defined by his health, playing a total of only 14 games since being drafted first overall in 2017. With a full year of actual playing time, Fultz will be able to show why he was such a heavily touted prospect. He's already earned the starting job over J.J Reddick, who is a lethal shooter who's shown he fits in Philadelphia's system. If Fultz could convince the team that he is the better option in just the preseason, significant improvement could be on the way.
Sixth man of the year: Terry Rozier, G, Boston Celtics
Following a season ending surgery for star guard Kyrie Irving, Terry Rozier made a name for himself in last years playoffs. Averaging 16.5 points a game and helping the Celtics to the Eastern Conference Finals, where they pushed the Cleveland Cavaliers to seven games in a postseason where many expected an early exit for Boston. Rozier's bench role behind Irving will be key for the Celtics, especially now that their roster is back at full strength. A full season of what Rozier did in the playoffs should be enough to earn him the sixth man of the year award.
Defensive player of the year: Kawhi Leonard, F, Toronto Raptors
After a long, and quite frankly strange, season with the San Antonio Spurs in which he only played nine games, Leonard has received his seemingly desired departure from San Antonio, and will now get to play a full, and hopefully healthy season in 2018-19. Leonard has always been a stout defensive player, but after all the drama that has followed him for the past year, it's likely that he'll come out ready to show the league what they've been missing.
Coach of the year: Nate McMillan, Indiana Pacers
In all honesty, this award should have gone to McMillan last year, and there's no reason why he wouldn't be able to do it this year. Last season the Pacers were not expected to be a good team, but thanks to the emergence of guard Victor Oladipo the Pacers were able to get the fifth seed in the Eastern Conference. With the addition of guard Tyreke Evans, and after the work that center Myles Turner has done in the offseason to improve his body, the current trend for the Pacers will be up, and McMillan should be recognized for that as a result.
Rookie of the year: Trae Young, G, Atlanta Hawks
There are a few different players from this years draft class that will be in heavy contention for this award. The 2018 class is absolutely stacked with talent. However, Young stands out for me simply because of his skill set and the way the league currently plays. Young is already a lethal shooter, and in a three pointer heavy league, I expect Young to flourish and grab everyone's attention sooner rather than later.
Most valuable player: Kevin Durant, F, Golden State Warriors
Durant has discussed the difficulty of winning MVP as a Warrior before, saying that with the hate most media throws at Golden State, it would be hard to find people who will vouch for him. Nonetheless, Durant is still one of the best players on the planet. What makes me like Durant here is that he's entering a contract year, as he will be an unrestricted free agent in the 2019 offseason. His level of play is almost guaranteed to elevate, and if that's going from the Durant we know, Warriors fans are in for a real treat this season.
2019 Finals champions: Golden State Warriors over Boston Celtics in seven games
Many people would make a case for the Celtics to win in that exact same situation, and that prediction is probably just as valid. However, given that the Warriors have already played cohesively the key for them will be to avoid complacency, the attitude that has plagued them over the past couple of years. With Durant in a contract year and the addition of center Demarcus Cousins, the Warriors still appear to be the NBA's top dog. While this prediction may be the obvious one right now, don't be surprised if my choice changes halfway through the season.
About the Writer
Luis Lopez, Editor In Chief
Editor in chief, fall 2018. Staff member, fall 2017 and spring 2018.