Antioch Police Department Under Fire After Leaked Racist Text Messages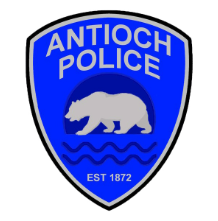 Residents of Antioch were reeling last month after reports surfaced detailing racist and inflammatory texts exchanged by dozens of the city's police officers.
An ongoing investigation between the FBI and the Contra Costa District Attorney uncovered written interactions between members of the Antioch PD that used derogatory language to describe African Americans, Mexican Americans, Muslim Americans, women, and LGBTQ communities.
Many of the accused officers have been placed on administrative leave pending the investigation, though officials have not released the exact number.
In April, the DA's office released a heavily redacted report containing the text message chain shared by more than four dozen Antioch police officers, including supervisors, sergeants, and officers from neighboring police departments. The slanderous language attacked Antioch citizens and city officials, including Mayor Lamar Thorpe, who has called for an independent audit of APD processes and procedures.
"While Antioch has worked hard to become one of the Bay Area's most racially diverse cities, this will undoubtedly leave an embarrassing stain on our community,"  Thorpe said in a video statement.
Recently hired Antioch Police Chief Steve Ford released a statement condemning the text messages as racially abhorrent and incomprehensible, promising swift action against the individuals involved.
"I promise to hold accountable the officers expressing racist or bigoted beliefs, biased insensitivity, and those boasting about harming members of the community," said Ford, who took over as department chief last October.
The scandal has impacted some members of the black and brown community. Greig Watson, a black man who has lived in Antioch since 2006 and volunteers as a youth football coach, said the instigators of the messages should be rooted out, fired, and disciplined accordingly.
"Identify them and get them all out," Mr. Watson said. "If [investigators] don't, there will always be a lack of trust with the black and Latino citizens within Antioch towards the police department.
He added of the offending police officers, "If they go unidentified, we as a city can't move on."
Police procedures, policies, and tactics have faced high scrutiny nationwide in the aftermath of police brutality cases like the kind that led to the unlawful deaths of Oscar Grant, George Floyd, Breanna Taylor, and many others. The organization Mapping Police Violence has collected and analyzed thousands of incidents of police brutality and killings, going as far back as 2013, and cited 2022 as the deadliest year on record with 1,176 recorded killings by members of U.S. law enforcement.
According to local officials, the text messages sent between Antioch police officers could now invalidate some past arrests and convictions, due to the admissions of police brutality and targeting of black and brown community members, with officers communicating frankly about coerced or false confessions of guilt.
"It's clear that this [racism] is deeply entrenched in the culture there," said Contra Costa County Chief Public Defender Ellen McDonnell.
Former Antioch resident TR, who requested that her name not be used due to her ties to the Antioch Police Department and other relationships within the community, said she first heard about the scandal via local news reported out of Houston, Texas. Until she heard the specific city, she believed the story was about Antioch, Tennessee.
"I wish I could say I was surprised, but I wasn't," TR said in an interview via Zoom.
"What's happening with Antioch PD is indicative of the racist culture within the city of Antioch itself. Some will complain about the criminals on the street but in the same breath would rather have those dirty cops than a Black mayor, without realizing this is precisely what happens when you have dirty cops. The criminals could end up back on the streets."
Leave a Comment