Joshua Fredenburg gives DVC students guidelines to become future leaders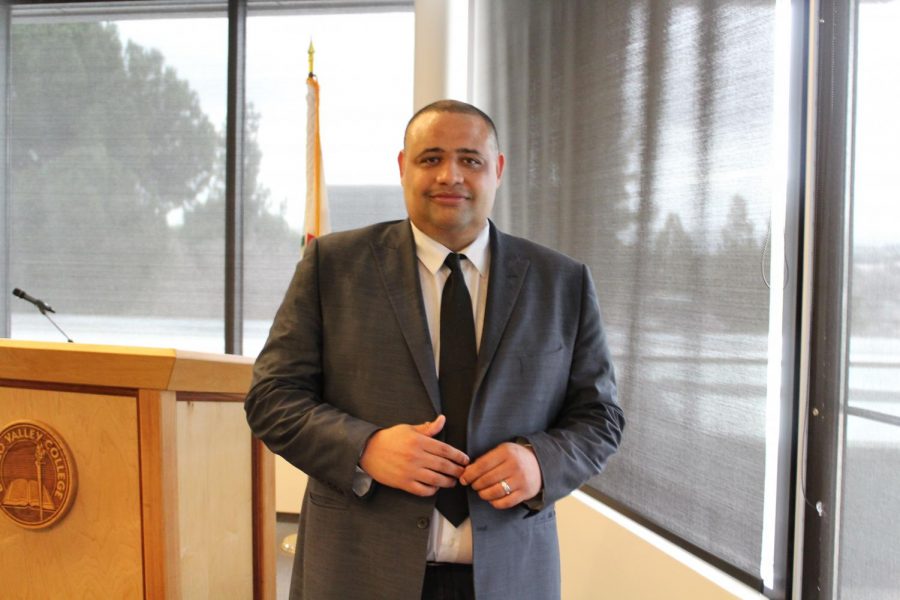 Joshua Fredenburg gives DVC students guidelines to become future leaders
Hang on for a minute...we're trying to find some more stories you might like.
Motivational speaker and author, Joshua Fredenburg, made a speech at Diablo Valley College Wednesday, March 5, to give students his keys of how to become a leader in modern society.
Fredenburg's speech was presented the audience with music guiding him through his five guidelines to become a successful leaders.
Fredenburg wrapped his five guidelines around the notion that good leadership leads to a better tomorrow for everyone.
"Your greatest purpose in life will be the gift you are in someone else's life," said Fredenburg.
According to Fredenburg, the first step to becoming a great leader is to know yourself.
Fredenburg said that the only way you can truly change people around you is by taking control of your emotions so that you will not be your own roadblock.
By finding out who you are and what you are good at you can begin to solve problems for people that they could never solve themselves making your leadership skills grow larger.
The second guideline was creating a vision for yourself.
"I can't create my greatest life ever if I don't know what it looks like," said Fredenburg.
Fredenburg urged everyone in the room to write your vision by your bed so everyday you won't forget it and will be driven more to further yourself and others in life.
"You live for people with your visions," said Fredenburg.
Guideline three was going into life with the right perspective.
Surrounding yourself with a diverse group of people without having biases towards others makes leadership far more easy according to Fredenburg.
Fredenburg said that perspective changes how we connect with people and in today's world expanding that connection to be more diverse and inclusive.
On top of expanding your inner perspective, Fredenburg also discussed "The Cycle of Hate" which surrounds prejudice views.
Finding a way to get people to realize that not all people in a certain group are all bad is a tough task that Fredenburg thinks needs to be discussed more.
"No individual has all the answers," said Fredenburg.
Along with a diverse group Fredenburg moved to step four, make a dream team.
Not only did Fredenburg say that you need diverse people around you, you also need people who are going to push you further to reach your vision in your life.
Look for people in your trade that know how to better skills that you need for your career and life skills. And leave people out of your life who bring down what dreams you hold.
Fredenburg urged the audience to look for people happy to be in your presence not people who do not care about your life outcomes.
"I don't want the tolerators. I want the celebrators," said Fredenburg.
The final step for being a great leader according to Fredenburg is resilience.
"It's a requirement for success," said Fredenburg.
The biggest strength Fredenburg said is getting back up after something does not go the way you want. He reminded everyone in the room that opportunity waits no matter how hard things get.
"It is a new season for you. There are new opportunities coming your way."
The speech came with good feedback from audience members such as ASDVC adviser Todd Farr, who said, "Joshua Fredenburg is a dynamic, motivational leadership speaker. His presentation was empowering and interactive on the positive intersections between student leadership, diversity and activism. I loved it."

About the Contributor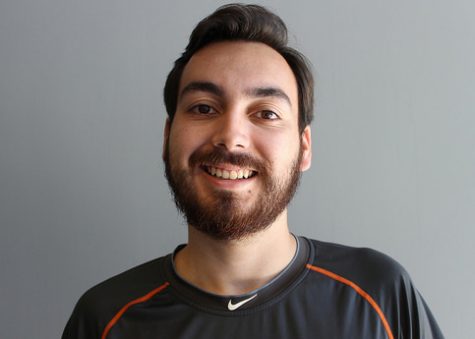 Chris Core, Staff member