Leading the pack
The Vikings baseball team goes into the playoffs as the number one team in Northern California; boasting a gaudy 27-9 regular season record.
Timely hitting and great pitching will lead The Vikings deep into the playoffs.
The starting staff features standout pitchers that top all of Northern California. Staff ace Steven Swift is a perfect 10-0 on the season with a barely-there earned run average of 0.96.
Those facing him are batting below the Mendoza line: an average of .190. Justin Harr, who is 7-1 with a 2.34 ERA, and Jason Kochan, who was the closer, but made some spot starts, lead the conference with nine saves.
"We feel like no one can beat us, if we just play our game with our defense and our hitting," Swift said.
Timely hitting will be key for the Vikings, whose team batting average is a modest .261.
They'll catch the ball and outpitch anyone in their league, but the team feels confident that despite all the talented teams in the playoffs, their pitching will stand.
Staff ace Swift will lead the team into battle on Friday against the second lowest play-in seed.
Swift, who is from Monte Vista High School in Danville, led the Big 8 Conference in wins, but is humble when it comes to his success.
"Our defense makes really good plays and our outfielders all get really great jumps on the ball and that helps," Swift said. "Our catcher is really smart behind the plate and calls a great game; it gives the pitcher an edge, being comfortable with your catcher."
Swift has committed to playing ball in the PAC-10 for the University of Washington. Kochan, who worked for Head Coach Mike Neu as a closer during the first part of the schedule and as a starter during league play, says he feels confident that his teammates will be able to play their best ball in the playoffs.
"We all feel pretty strong, and we're on a roll, giving up an average of two runs a game as a staff," Kochan said. "I just go up there and try to throw up goose eggs, and if I do it's a good thing,"
Kochan will be playing ball at Santa Clara University next season.
Harr, a tall lanky righty from right across the street at College Park High School, points out that out of the eight teams in the conference, six of them are in the playoffs.
The Vikings went 16-5 in Big 8 Conference play.
"We hold ourselves in high esteem," Harr said. "Our league is the best in California, the teams in the playoffs that are in our league, we know them, so we'll go in with the same dynamic."
Against the six teams in the playoffs that are also in the Big 8 Conference, the Vikings went 15-2.
"There is no real reason to change success," Harr said.
Leave a Comment
About the Contributors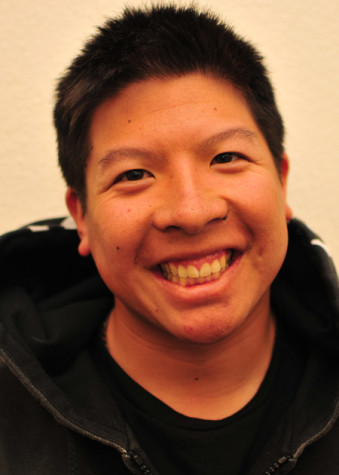 Stevie Chow, Staff photographer