DVC students present powerful performance
"The Crucible," written by Arthur Miller, is more than just a history lesson. It's a complicated story involving death, betrayal and doubt.
DVC students did an excellent job on portraying the emotions that went into each character.
Everything from the acting to the costumes displayed a type of authenticity.
The play, written by Arthur Miller, is a rather complicated plot that deals with very heavy themes.
It takes place in Salem, Massachusetts, during the witch trials.
A young girl named Abigail and a group of other girls convince the town that they are being bewitched.
They accused various townspeople of being witches and caused an uproar. Those accused were hanged, burned or pressed.
Ken Hein, who directed the play, said that he was very confident with the show.
"We had over 100 people try out," Hein said. "We had good choices. There's a lot of talent to work with. We're in really good shape. You don't have a lot of directors that can say that."
The play shows the kind of hysteria and chaos erupted during tthe Salem witch trials.
It was the DVC students, though, who demonstrated it with such realistic acting that those sitting in the audience could feel the emotions themselves.
DVC student Garret Allbroom saw the play opening night. He said that he was very impressed with the talent of the cast.
"I remember reading the book in high school," Allbroom said. "When I heard they were putting on this play, I didn't really know what to expect. I thought it would be a really hard play to act out, but the leads did a really good job."
While Allbroom was impressed with the acting, student Shayna Takasaki said her favorite parts were the finer details.
"I really enjoyed the costumes," Takasaki said. "It's really nice to see a play acted out while staying as true to the time period as possible. I don't really like how directors sometimes try to modernize a play."
The details were not only in the costumes, but the language and the acting as well.
Nicole Hess-Diestler, the acting coach for this production, has directed her own DVC productions before.
"Our actors had to have a different mentality for this production," Dieslter said. "It was almost a culture shock."
The actors for this production had to rely mainly on their facial expressions to get their emotions across.
They also had to rely on huge hand gestures and exaggerated expressions.
"The type of acting we are doing in 'The Crucible' goes against the realistic and modern style we teach today," Hess-Diestler said. "I'm so proud of the way our actors have handled it."
The performers themselves found the story and acting challenging.
Parker Nevin, who plays Reverend Samuel Parris, said that he especially liked working with Hein.
"This is my first time working with Ken and it has been a tremendous opportunity," Nevin said. "He's a great director. You can see his vision come through once you're sitting in the audience."
Lilian Wouters, who plays Abigail Williams, was a fan of Miller himself.
"There's a sort of power that comes with this show," Wouters said. "Arthur Miller is amazing. If you really listen to the words, you can hear that there's so much power."
Wouters said that there are two things the audience gets out of the performance.
"I want people to see a different way of living," Wouters said. "I also want them to see the power of doubt and corruption."
The plot was extremely powerful, but it was the cast that really made the story come to life.
Those looking for a play that has superb acting, authentic costumes and a powerful message will find just that in "The Crucible."
"The Crucible" opened on March 16 and will run through April 1. The performance will begin at 8:00 p.m. on Fridays and Saturdays. On Sunday the play will begin at 2:30 p.m.
Leave a Comment
About the Contributors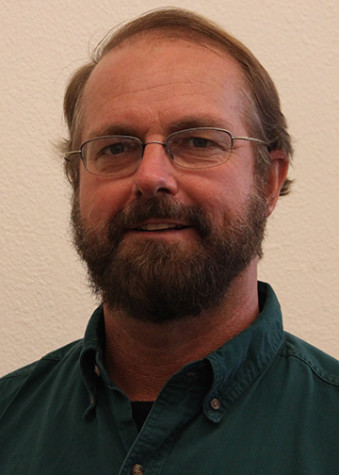 Alex Brendel, Staff photographer