College scrambles to neutralize threat to accreditation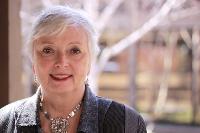 DVC is frantically gearing up to prevent the loss of its accreditation which would lead to its becoming a satellite campus of either Los Medanos College or Contra Costa College.
The threat is so real that a report due Oct. 15 to the Accrediting Commission for Community and Junior Colleges must include a district plan for dismantling the college.
DVC President Judy Walters broke the news Feb. 6 that DVC was one step away from losing its accreditation, because it had not fixed four problem areas identified by the Commission in 2002, as well as three additional issues identified by evaluators last semester.
Diablo Valley and Solano colleges are the only community colleges in California on the commission's "show cause" list, the harshest of its three sanctions prior to yanking accreditation.
Only one community college – Compton College in Southern California – has ever lost its accreditation. In 2006, it became a satellite center of El Camino College in Torrance.
In a recent interview, Walters said she is confident the college will successfully meet its deadline.
"Everybody is working on this to meet the requirements they are asking us to come up with," Walters said.
After the report is submitted, an evaluation team will visit DVC in November, and Walters will be allowed to report on any additional progress when the commission meets in January 2010. But if it is not satisfied, DVC will be given one year before its accreditation is pulled.
Walters said loss of accreditation would not hurt DVC students' ability to graduate or transfer to a four-year institution.
"Instead of graduating from DVC, you might be graduating from LMC's DVC campus," she said.
In a hurried attempt to resolve all issues brought up by the commission, the administration has created a network of committees and work groups.
A task force, facilitated by Richard Livingston, LMC's senior dean of instruction, is charged with overseeing and coordinating DVC's response. Under it are the six work groups, each working to complete one or two of the seven deficiencies that must be corrected.
The task force and work groups include faculty, managers, staff and students.
Walters gives weekly updates to all campus employees, and mandatory monthly meetings with Susan Lamb, vice president of instruction, have begun for all department chairs, deans and managers.
In an attempt to complete the massive amount of work that must done, some departments are having lengthy  Friday sessions to update courses in compliance with Title 5 of the state Education code and to create student learning outcomes for individual courses and any program that offers a certificate or degree.
In its report, the commission's evaluating team noted the college had only identified and/or assessed student learning outcomes for 192 of its more than 1,200 courses and for 21 of its 101 programs.
The college must accelerate its student learning outcomes and assessment cycle to fully demonstrate proficiency by 2012, the report says.
At Vice President Lamb's Feb. 20 mandatory meeting of deans, department chairs and managers, Claudia Hein, chair of DVC's instruction committee reported that 400 of the college's 1,200 courses are out of compliance, some having not been updated since the mid-1990s.
Hein said the committee has set a strict timeline, with a goal to process 40 courses per week in order to finish by the end of the semester.
"Yes, the timelines are unreasonable …," she said. "[But] our backs are against the wall, and we have to get it done."
Lamb said any courses not in compliance could jeopardize DVC's standing with the commission.
"If you miss your date," Lamb warned, "chances are the course won't be offered in the fall."
Another topic of discussion was the evaluating team's lack of trust in DVC after it was unable to verify many of the assertions contained in the college's 2008 self-study.
"Oftentimes things were stated as having been in compliance, but the visiting team on many occasions could not find evidence that supported these assertions," the team wrote in its report.
"We have lost all credibility," Faculty Senate President Laurie Lema told the group.
Even if the all seven recommendation are completed to the satisfaction of the commission, the college will still not be off the hook, Lamb said.
"Accreditation [ACCJC]," she said, "is going to pay attention to us for many years to come."