Concord's Sunvalley Mall not always so sunny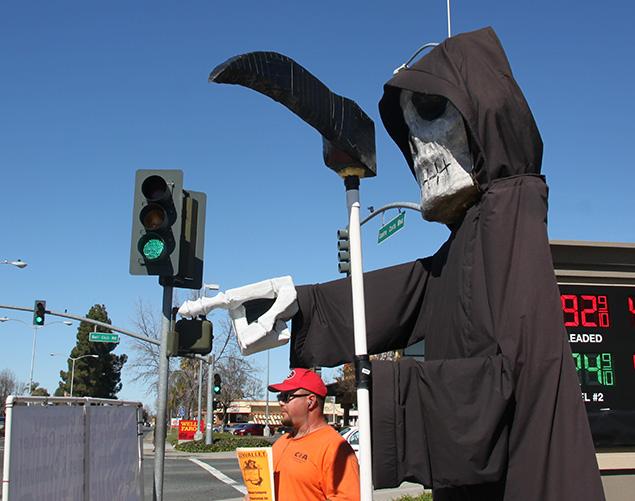 Students and local residents driving along Contra Costa Boulevard have seen an eerie sight during their morning commutes. A 12 foot tall statue of the grim reaper stands in front of the entrance to the Sunvalley Shopping center in Concord. Next to the frightening statue is a sign that reads "The Taubman Company Sunvalley Shopping Center hurts workers, families and community. Shame on them!"
These eye catching theatrics are part of a protest against the Taubman Company, who owns the Sunvalley mall, and its contracting company J. R. Lennen inc, who employ carpenters at the mall.
These are not workers striking, they are union members representing the California Carpenters Union Local 152 who are protesting what they say are unfair working wages at the mall.
Flyers being handed out by union workers claiming that the workers are being denied area standard wages for construction projects within the mall. The spooky grim reaper statue, dubbed "Skully" by the carpenters, is meant to draw attention towards what they claim are unfair business practices by employing workers on unfair wages and benefits.
The carpenters are not trying to discourage anyone from shopping, or from doing business with the mall; they simply want to bring the actions of the Taubman Company to the attention of the public.
The protest will continue indefinitely.
About the Writer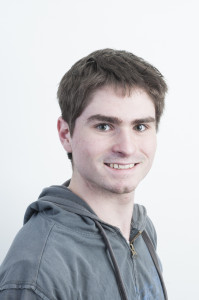 collin james, News editor
News editor, spring 2014. Staff member, fall 2013. News editor, spring 2013.