College Council sends back printer proposal for revisions
Hang on for a minute...we're trying to find some more stories you might like.
The Diablo Valley College Technology Committee got a proposal to give all staff members individual printers sent back for revisions before it can be approved during a College Council meeting on Feb. 7.
The proposal comes after staff members complained about having to go further distances than necessary to print out tests, handouts and other items for classes. Although much of the College Council approved of the general idea for more accessible printers, there was some debate over whether the proposal would be financially or practically efficient.
"It's case by case," said DVC President Susan Lamb.
The council agreed that for some staff members the idea would benefit them immensely while others would neglect the use of a printer in their office.
John Nahlen, DVC vice president of business and administration services, made an argument that so many printers may not be necessary in a growing digital age.
Nahlen said that at some point DVC and other schools would have to, "change the way we do work if you want to save trees and dollars."
However, the dawn of the digital age was not enough to persuade all members of the council that the printers were not needed.
Catherine Machalinski, a biological science professor at DVC, said that when she hurt her hip and had to walk with a cane for a period of time she had to walk down three stories just to print out handouts for her class.
Machalinski also argued that the digital way of teaching sometimes is not always the best.
"Sometimes our students need a piece of paper handed to them," said Machalinski.
The council came to the conclusion that a change was in fact needed but not to the full extent that every teacher should get a printer.
There was no single solution presented for the problem, but some suggestions brought up by the council involved: 
Putting a printer on every floor for easier access.
Getting staff members to apply for personal printers.
Mapping out new buildings to prevent having printers in hallways.
The technology committee said that they will redraft the language of the proposal to focus on specifics for who gets printers but there is no date or deadline for when they will return to College Council with their finished proposal.

About the Contributor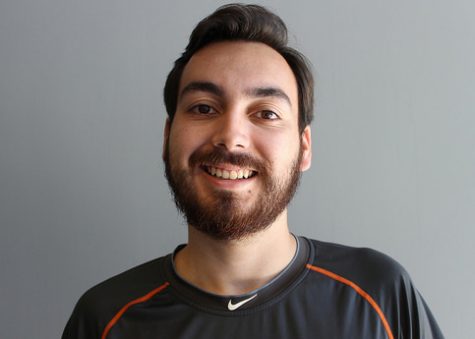 Chris Core, Staff member