Drone Policy coming to DVC in the near future
Hang on for a minute...we're trying to find some more stories you might like.
Diablo Valley College president, Susan Lamb, hopes to have a new policy in the near future to regulate the use of drones on the DVC campus.
Lamb brought the idea up briefly at a College Council meeting on March 7, but there was no discussion as to what the policy would be.
Diablo Valley College currently does not have any sort of policy for drone use but follows the Federal Aviation Administration guidelines.
The FAA states on their site that "operators must secure approval from the agency to operate in any airspace controlled by an air traffic facility."
DVC currently resides near Buchanan Field Airport in Concord, making it a possible concern for the area.
Lamb, however, said that there has been no complaints regarding the drones yet.
Los Medanos College as well has been looking into a drone policy, according to Lamb, with both LMC and DVC hoping to model a policy off of Pasadena City College's drone policy.
The policy would cover three areas, students in class, contractors and individuals using the drones for recreational purposes.
Michael Quinn, a geography professor at DVC who uses drones in his class, agrees with the school's decision to make a policy.
"There should, absolutely, be a drone policy on campus and the most important factor is public and student safety," said Quinn.
Quinn teaches Introduction to Remote Sensing where students use the drones to create "high resolution mosaic images, digital elevation models and point clouds."
Quinn emphasized that student interest has been high in these classes and safety is the number one thing on his mind when teaching a subject like this.
"We take student safety very seriously and enforce strict safety procedures before and during each flight," said Quinn.
As of now the policy does not seem to be an urgent necessity with both Lamb and Quinn stating that safety has not yet been an issue.
"We have not yet had any incidents regarding the safety of our students, and because of our safety procedures, I do not anticipate any safety issues in the foreseeable future," said Quinn.

About the Writer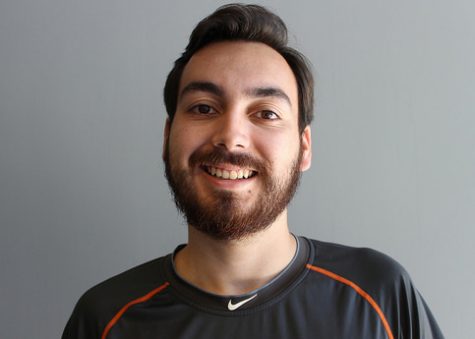 Chris Core, Staff member