One ASDVC coalition believes election nullification unfair
Hang on for a minute...we're trying to find some more stories you might like.
In the wake of the Associated Students of Diablo Valley College nullifying the general election, one of the coalitions has spoken up about how they believe the outcome of the election was unfair, unprofessional and handled improperly.
Inter Club Council president Peter Swenson as well as ASDVC members, Nicole Loh, Timotious Vincent and Gabriele Graziella came to the Inquirer to explain that they believe the Apollo coalition earned the positions for the executive board for the 2018-2019 school year because they were the only coalition that didn't get disqualified or break any rules.
Loh, who is a part of the Apollo coalition, initially made a complaint against the Advocates of Student Voice, in which she accused members of giving voters small payments in order to vote for their coalition.
Vincent explained that, beyond winning the election, his coalition's interests lie in representing DVC students by giving them a government to have next semester and allowing student life to function normally.
"The decision to nullify the election will affect the whole campus. The public should know about that. With no ASDVC board, there is no ICC chair, and therefore, there are no clubs for this next school year," said Vincent. 
What that means, according to Swenson, is that while clubs will be able to form and meet, no funding for activities or events will be able to be provided for the clubs as that is usually done through the council and ASDVC.
The ASDVC meeting on Tuesday was full of tension and passion as many members, including Swenson, spoke out about the outcome of the election.
"We have a fully functioning government ready to go next semester. All of us are ready to take action but are not allowed to because of five members of the student government. This is not fair to us, and this is not fair to you, and it is not fair to the campus. Think about these actions, and think about what a few people have done to all of us," said Swenson.
ASDVC member Gerardo De La Torre also gave an impassioned speech during the meeting.
"All I've heard this week is me, me and you, you. What about DVC? What about the students? DVC does not have official government for next year. ICC is now in jeopardy. We've brought shame and disgrace to everyone, that comes above us and all we've done," said Torre.
ASDVC will be holding a special election in the fall to determine the executive board for the 2018-2019 school year.

About the Writers
Aidan Sparks, Staff member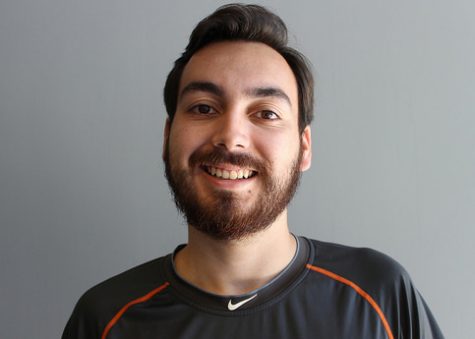 Chris Core, Staff member