Maximize your college experience
Hang on for a minute...we're trying to find some more stories you might like.
You are spending lots of time and money to attend college; why not maximize the experience?  Based on personal experiences and a review of the literature, we have identified ten key things you can do right now to enhance your education and your future opportunities.
1. Academics first:  Go to class and do the work.  Take every opportunity to improve your writing skills.  Plan your classes so that you mix hard courses with easier ones each semester.  Use the pass/fail option to allow extra time to focus on more difficult classes and to boost your grade point average.  Consider one or two summer classes to lighten your course load during the regular school year and raise grades.
2. Use the resources of the college:  DVC offers free academic counseling, career counseling and a host of tutoring services.  Professors hold regular office hours for the specific purpose of assisting their students.  Connect with your fellow students individually, and in study groups, to test and deepen your knowledge of course material.
3. Identify mentors and recommenders:  Identify three professors who inspire you. Try to take more than one class from each of them. Get to know them and let them get to know you.  They will be your mentors and sources for recommendations for additional education and employment.
4. Compile a portfolio of your best work:  You can use these materials as part of your applications for additional education or employment.
5. Plan ahead for a productive summer:  Use summer to engage in activities that will compliment the college resume you are building including work experiences, internships and studies abroad.
6. Explore extra curricular activities:  Choose activities that match your interests and be an active member of each group to demonstrate dedication and leadership skills.
7. Set up a networking log:  Everyone you meet in college (professors, coaches, counselors, fellow students) can potentially help you in your future endeavors.  Store contact information and keep in touch with your network on a regular basis.
8. Step out of your academic comfort zone:  Expand your horizons by taking classes you hadn't considered such as public speaking, biology or theater.  Minimize the risk of jeopardizing your GPA by using the pass/fail option for these classes.
9.  Journal:  Keep a journal of things you find interesting and new ideas your learn about as you progress through college.  This will help you to get to know yourself better and allow you to modify your college and employment paths as you broaden your knowledge and experiences.
10.  Take charge:  Accept full responsibility for navigating all aspects of your college life and beyond.  College is a time for reinvention so make choices that are consistent with the adult you aspire to be and wish to present to the world.  Take care of yourself, your reputation and your values.

About the Contributor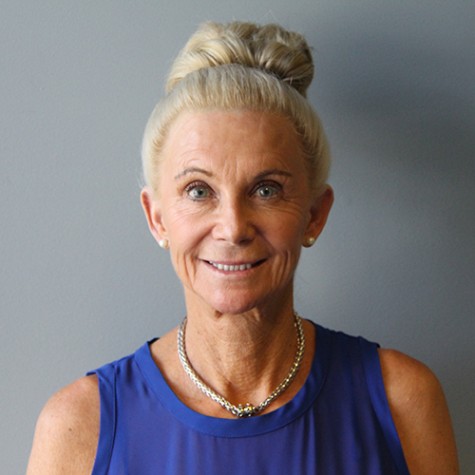 Pamela Levin, Staff member.